Best Himiko Toga Cosplay Guide from My Hero Academia
Dec 28,2021 | Jessica Sylvie
Ultimate Himiko Toga Cosplay Guide from My Hero Academia
You'll need the following items for Himiko Toga Cosplay.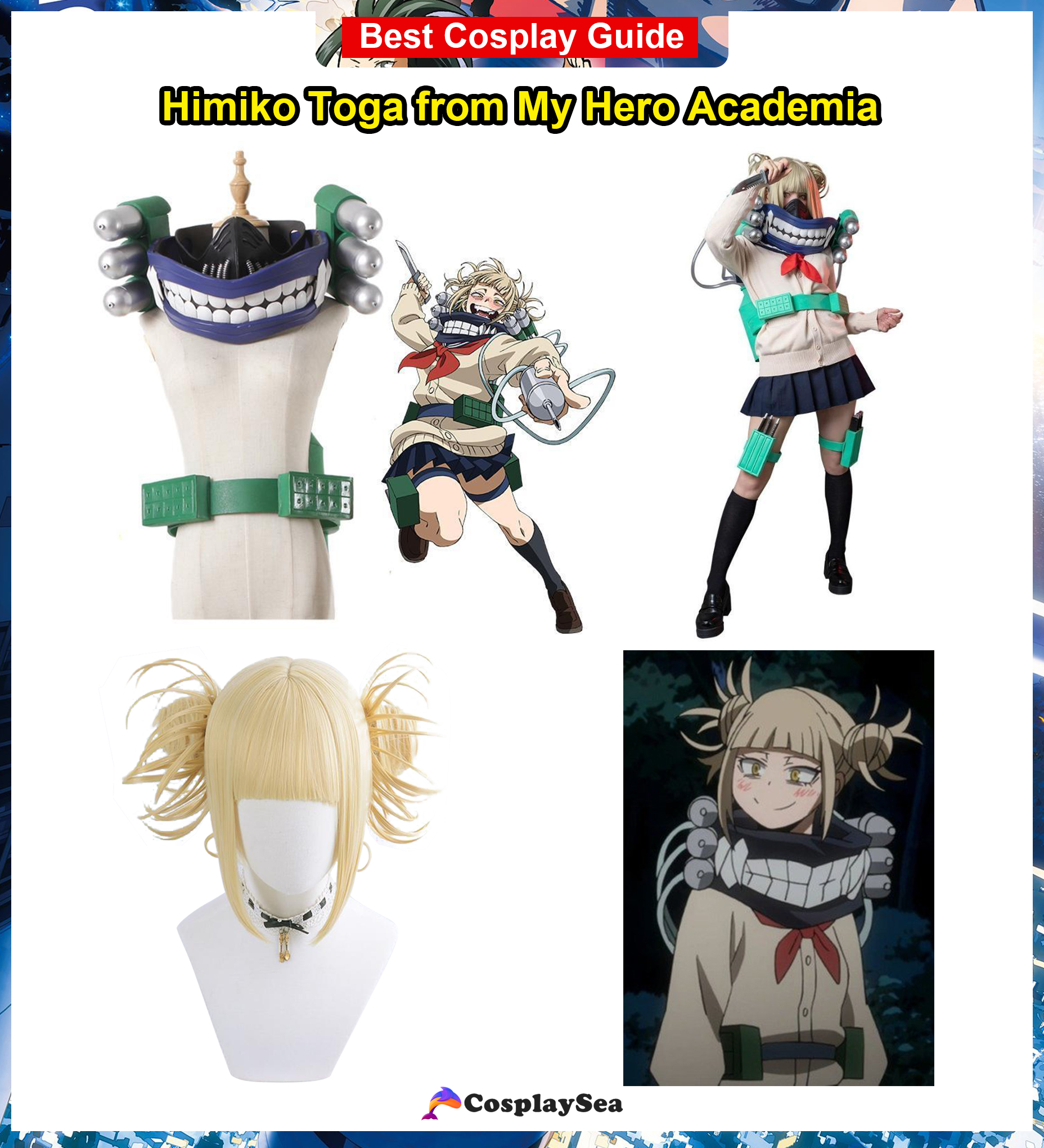 Himiko Toga is a key antagonist in the My Hero Academia manga series. She belonged to the League of Villains, a group of villains whose goal was to destroy the Hero civilization.
She also contacted the Vanguard Action Squad, an elite organization of villains that recruit for the League of Villains. Himiko joined the League after being persuaded by Stain, the vigilante Stendhal and Hero Killer.
Himiko was drawn to Stain's beliefs of murder and carnage. Her major trait is bloodsucking, which began when she was a youngster and swallowed the blood of a dead bird. Himiko has an infatuation with Izuku Midoriya, becoming an obsession.
This Himiko Toga costume guide will help you dress up as the bloodsucking schoolgirl. We can use the following materials to produce My Hero Academia's evil appearance.
Himiko Toga Cosplay Costume

Himiko Toga Props

Himiko Toga Wigs
At first sight, Himiko Toga appears to be any other cute schoolgirl dressed in a uniform consisting of a short skirt, knee-high socks, and shoes. Himiko's pale skin causes her to blush.
Her cat-like eyes feature small holes for pupils and contrasting yellow irises. She has long, sharp canine teeth that stand out in her broad jaw. Her filthy ash-blonde hair is pushed back into two sloppy buns that protrude from the sides of her head with untamed, tangled strands.
Her villain costume is roughly the same as her regular attire. Her black piping mask, blue utility belt, and boxes of blades strapped around her thighs complete the look.
Wearing contacts with yellow irises to mimic Himiko Toga's cat-like eyes will make your Himiko Toga costume even more eye-catching. Once you've nailed down your cosplay, you may join other cosplayers dressed as different characters from the Japanese manga My Hero Academia.
Information About Himiko Toga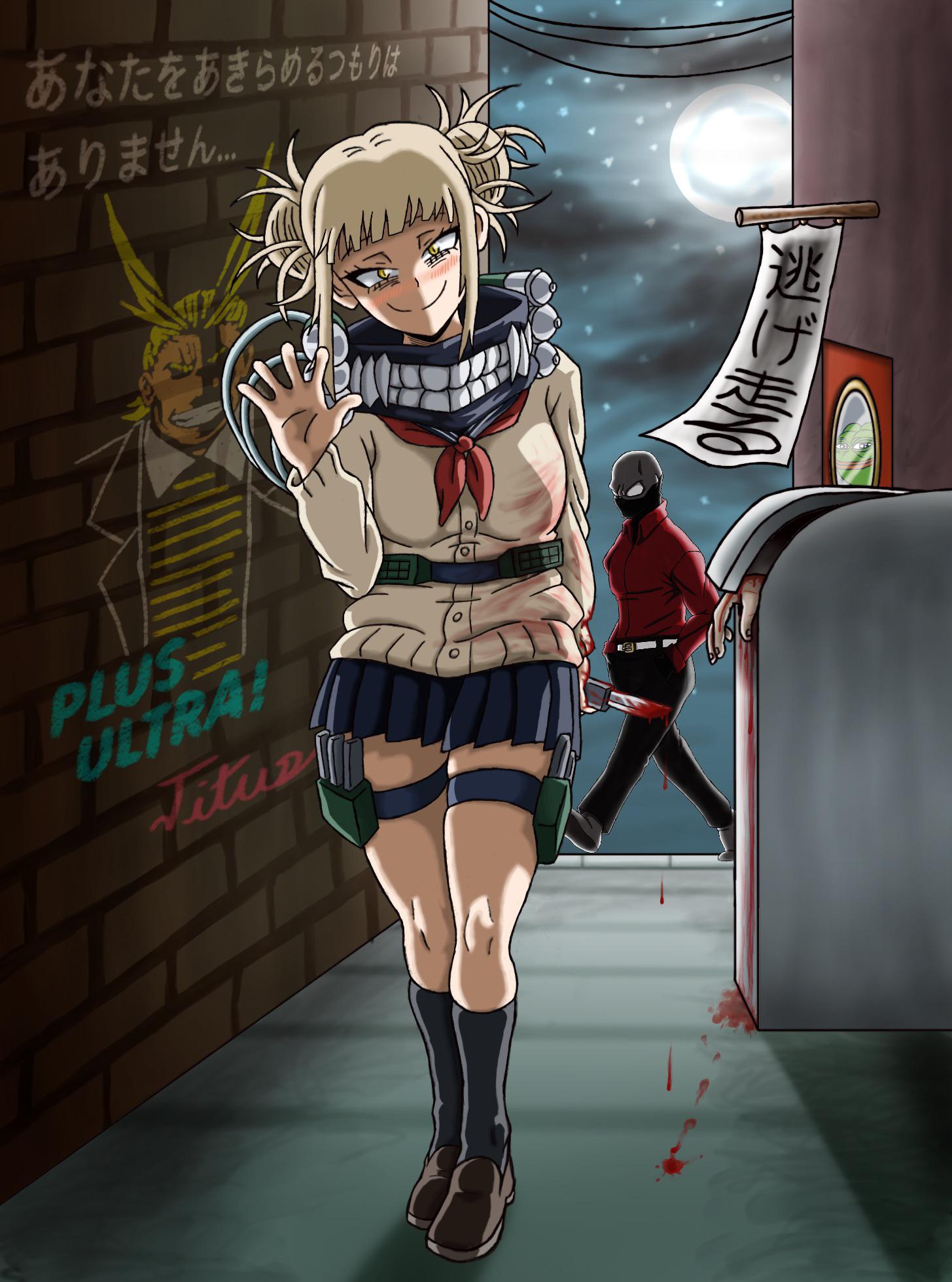 Himiko Toga's cruel instincts stand in stark contrast to her upbeat demeanor. Even after murdering someone, she can grin. She has continuously flushed cheeks, which she attributes to enthusiasm rather than shame.
This flushing gives her a perpetual lovesick expression, especially when she's near Izuku. Her mental instability creates a perverted feeling of love in her. She, for example, takes the blood from individuals she loves in the same way that ordinary people kiss those they love.
Her Quirk bestows upon her the ability to morph. She can take on the look and voice of another person after ingesting their blood. If she consumes blood from numerous individuals, she can change her appearance.
When she changes disguises or turns off her Quirk, her mask crumbles into a gray liquid. Himiko may also convert the blood she consumes into energy. She can sustain her changes for a longer time if she eats blood.
Back to DIY Guides.