Best Cosplay Guide for Venti from Genshin Impact
Feb 18,2022 | Jessica Sylvie
Best Venti Cosplay Guide
You'll need the following items for Venti's cosplay.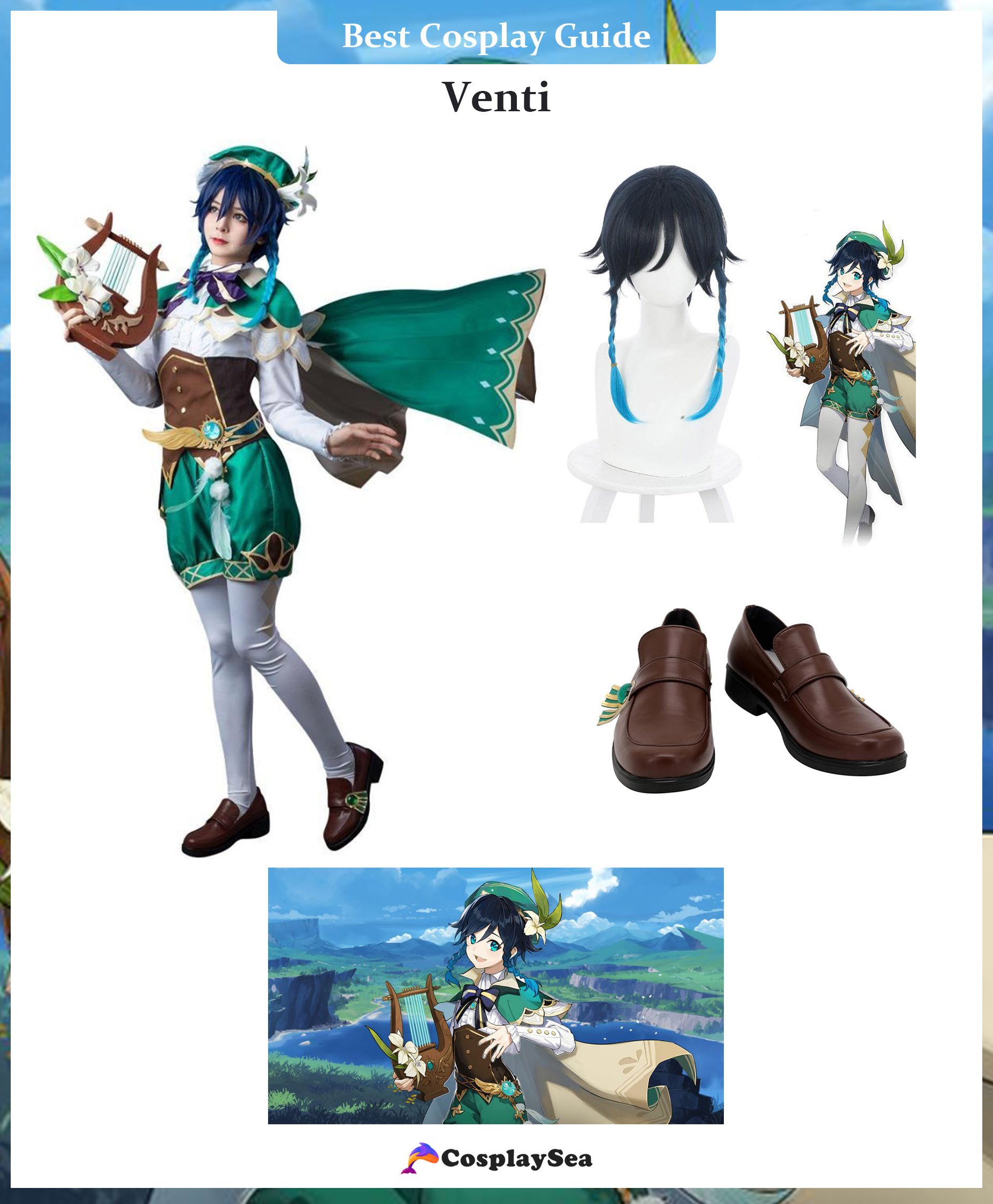 Venti has a defiant, carefree, and playful demeanor, as well as a penchant for rhyming in his speech. He values music so much that he names his lyre, adding, "every being deserves a name to be called upon, and weaved into a song."
He is also unafraid to offend or dismiss ostensibly strong people. He answers Paimon's insults and nicknames by mimicking her in the game.
Venti likes wandering throughout Mondstadt, singing songs to his people, most of whom are oblivious of his actual nature as Barbatos.
Source: Kleiner
He is well-liked because of his singing skill, and he has received the title "Most Popular Bard of Mondstadt" three times.
Venti enjoys alcoholic beverages such as Dandelion Wine and has a strong tolerance to alcohol.
He also enjoys apple cider. To his chagrin, most bartenders see him as a kid due to the shape he assumes.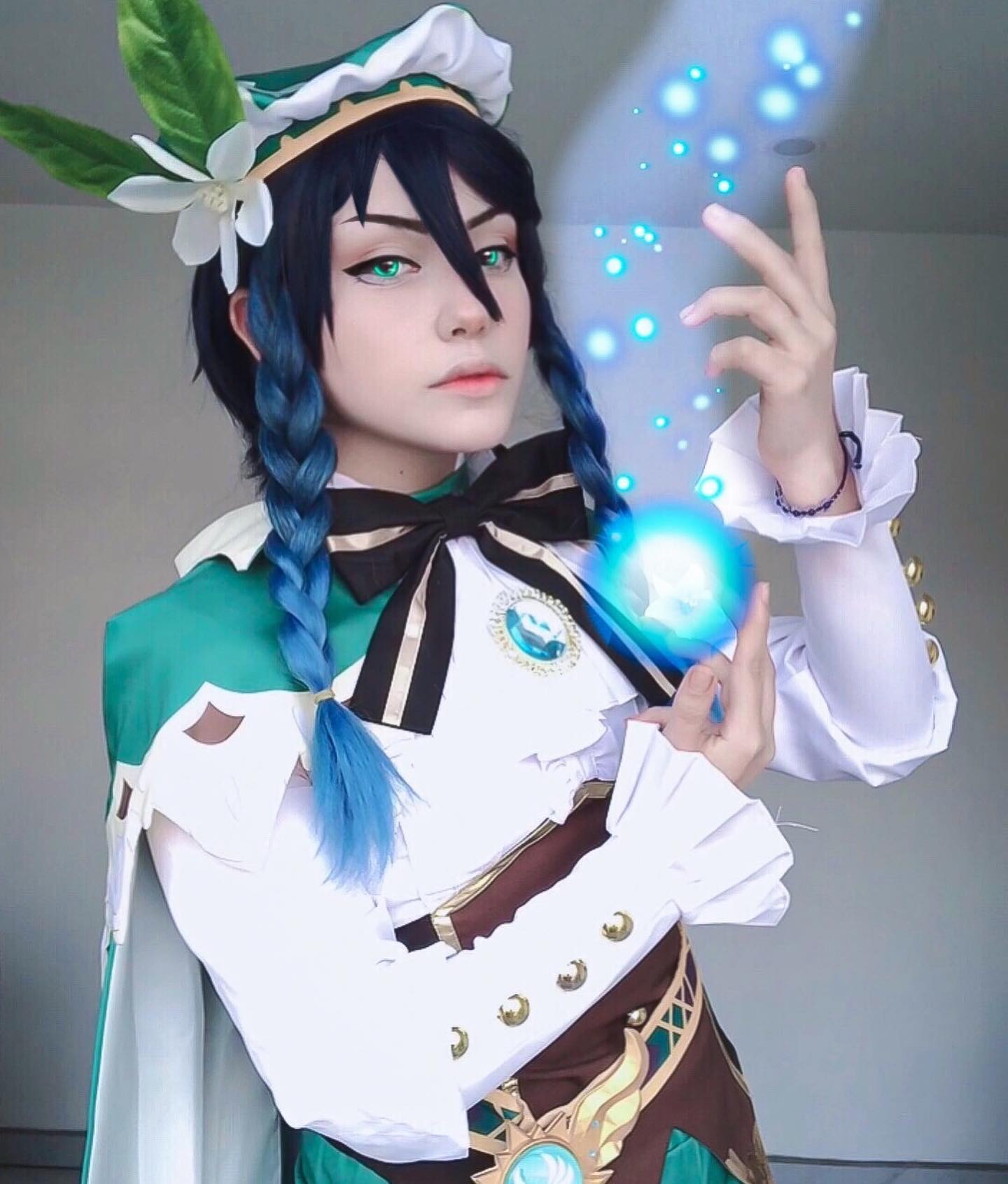 Collaborator: Yukicos
It is hinted in his tale quest that his persistent drunkenness is his means of coping with losing a good buddy.
Venti has no personal resources because he is a deity who is frequently away for extended periods;
He frequently steals food from the Dawn Winery and shamelessly has those listening to his songs purchase him beverages instead of paying.
He is deathly allergic to cats for unexplained reasons and will not act until he is confident none are nearby.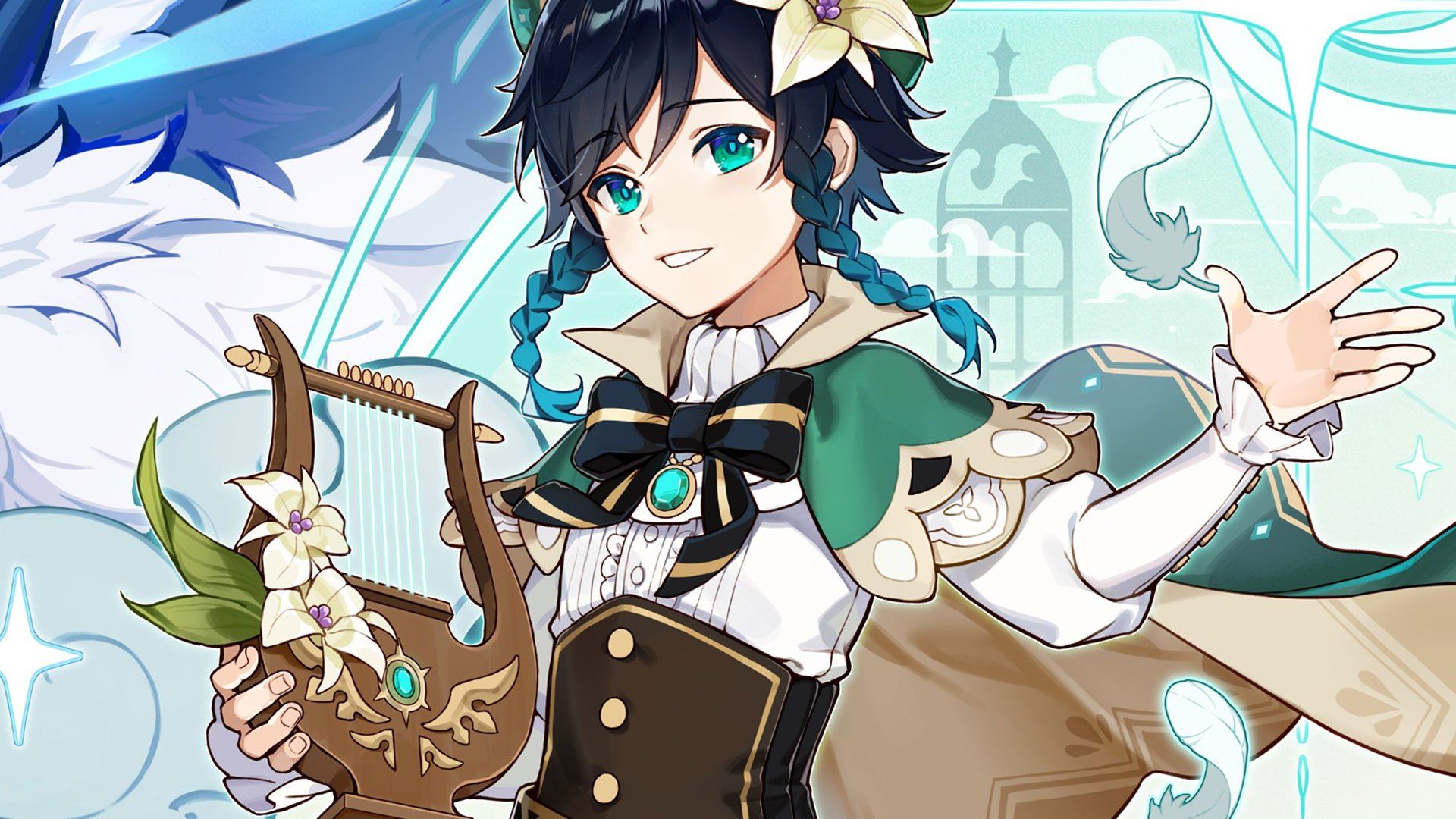 Source: touchtapplay
He also likes apples and considers them to be the fruit of the gods, joking that he would refuse to visit Celestia even if he was asked since their apples are bland.
Their water is filthy, resulting in lousy cider. Cheese, for example, irritates him since it is sticky and slimy.
Despite his often humorous nature as the Bard Venti, he speaks thoughtfully and somewhat philosophically once he takes his actual identity as one of The Seven's initial members.
Unlike Zhongli, Morax's mortal host, Venti is not afraid to expose his identity or use his abilities if it means aiding his people.
For all his brightness and knowledge, Venti conceals a lonely soul that, millennia later, still mourns the death of the Bard whose shape he imitates and even compares himself to Stanley.
Venti also says that he finds the Traveler's ability to comprehend what he's thinking unsettling. However, he values having a real friend, similar to how he regards the Bard.
Venti is a young man with a light complexion and a thin physique. Like the Anemo element, his eyes are aqua green, like the sky and grass.
His hair is dark blue with black highlights and short twin braids that fade into aqua at the tips.
When he uses his talents, the aqua tips shine bright. He presently assumes the guise of a departed companion who died in the liberation of Old Mondstadt.
This look is utilized for his Statues of the Seven surrounding Mondstadt and the massive statue in the Favonius Cathedral plaza.
He's dressed in a frilly white shirt with a corset-like leather midriff, teal shorts with gold embroidery, and a matching teal cape tied with a deep blue and gold bow.
He also wears white stockings with three gold diamond shapes along each leg and a beret-style cap with Cecilia, his favorite flower.
He wields a wooden lyre with blue strings and cecilias endowed with Anemo's magic. "Der Frühling" is another name for this wooden lyre.
The lyre he is now carrying because his other lyre, "Der Himmel," is held by the Church. The "Vision" on his hip is nothing more than "a glass ball around to prevent suspicion" because he is an Archon with natural Gnosis. Breezy Ode, his clothing, is defined as a carefree bard outfit.
Venti is an Anemo character that may be controlled in Genshin Impact. He is the current mortal vessel of Barbatos, the Anemo Archon, and a free-spirited, wine-loving poet in Mondstadt.
He appears in the Archon Quest Prologue for the first time: Act I - The Outlander Who Caught the Wind.
Back to DIY Guides.