Best Cosplay Guide for Toge Inumaki from Jujutsu Kaisen
Feb 15,2022 | Jessica Sylvie
Best Toge Inumaki Cosplay Guide
You'll need the following items for Toge Inumaki's cosplay.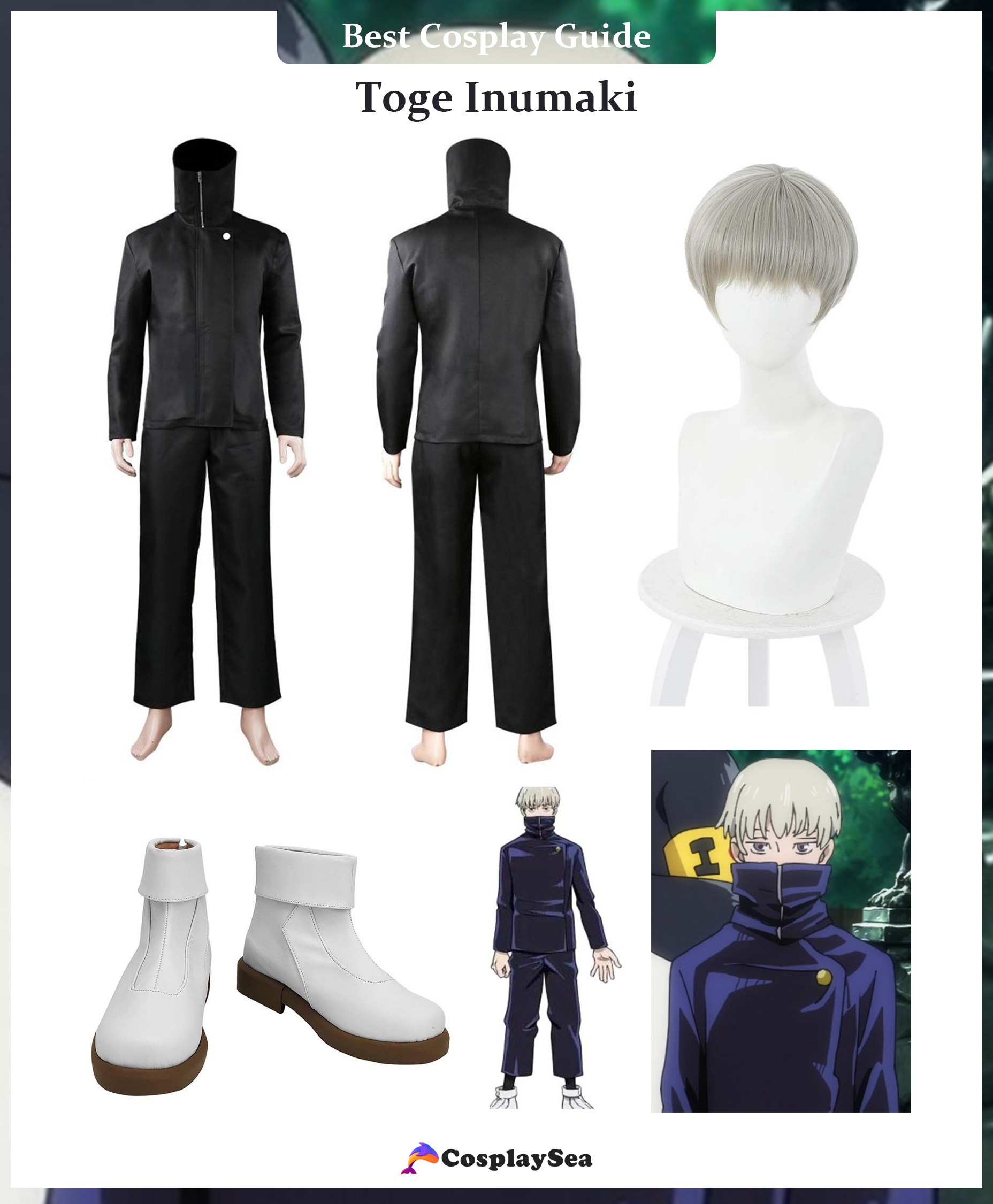 Toge Inumaki is a character from the Jujutsu Kaisen series. He is an Inumaki Family descendent who received the uncommon and strong cursed speaking skill. Toge, Yuta, Maki, and Panda are second-year students at Tokyo Jujutsu High.
Toge is a thin young man with a light complexion, brown eyes, and straight hair that is mid-length. He was born with the Inumaki family's "Snake and Fangs" seal on his tongue and both cheeks;
Source: Senor
Hence his jujutsu student costume has a high collar that hides his mouth.
Toge trains with a zipped-up black collar underneath a white short-sleeve shirt, sports pants, and sneakers. Toge lost his arm due to Sukuna's attack after the Shibuya Incident.
Toge had shorter, spiky hair similar to Yuji's in 2017, then developed into his current hairdo in 2018. He wore a similar outfit, except a light-tan turtleneck sweater underneath his regular student uniform.
Toge has platinum blonde hair and purple eyes in the anime adaption. The color of his outfit is royal blue.
Toge looked like a quiet and aloof boy who was somewhat terrifying to Yuta Okkotsu when they first met. Toge is smart and kind underneath his serene and slightly distant demeanor. He remains silent to avoid accidentally cursing someone with his magical words.
Toge appears frightening to Yuta because he guards Maki and Panda against Rika. Toge began to open up after realizing Yuta's predicament wasn't too dissimilar to his own.
This was tough for Toge to explain due to his lack of clear communication with someone unfamiliar with him. Toge's acts demonstrated to Yuta that he was a good comrade who merely wanted to watch out for others.
While His ability plagues Toge, he recognizes that he possesses enormous power. He's highly bright and can remain cool in any scenario, always knowing when to use it and when not to. Toge has also demonstrated that he is self-assured and fearless.
After just seeing Yuji at the Goodwill Event, he wanted to go back and defend himself from being attacked by Kyoto students. He never once panicked in the face of the superior grade curse, Hanami. Even after his neck began to give way from the strain of his curse, Toge pushed forward to cast one final spell on Hanami.
Back to DIY Guides.