Best Cosplay Guide for Sucrose from Genshin Impact
Feb 17,2022 | Jessica Sylvie
Best Sucrose Cosplay Guide
You'll need the following items for Sucrose's cosplay.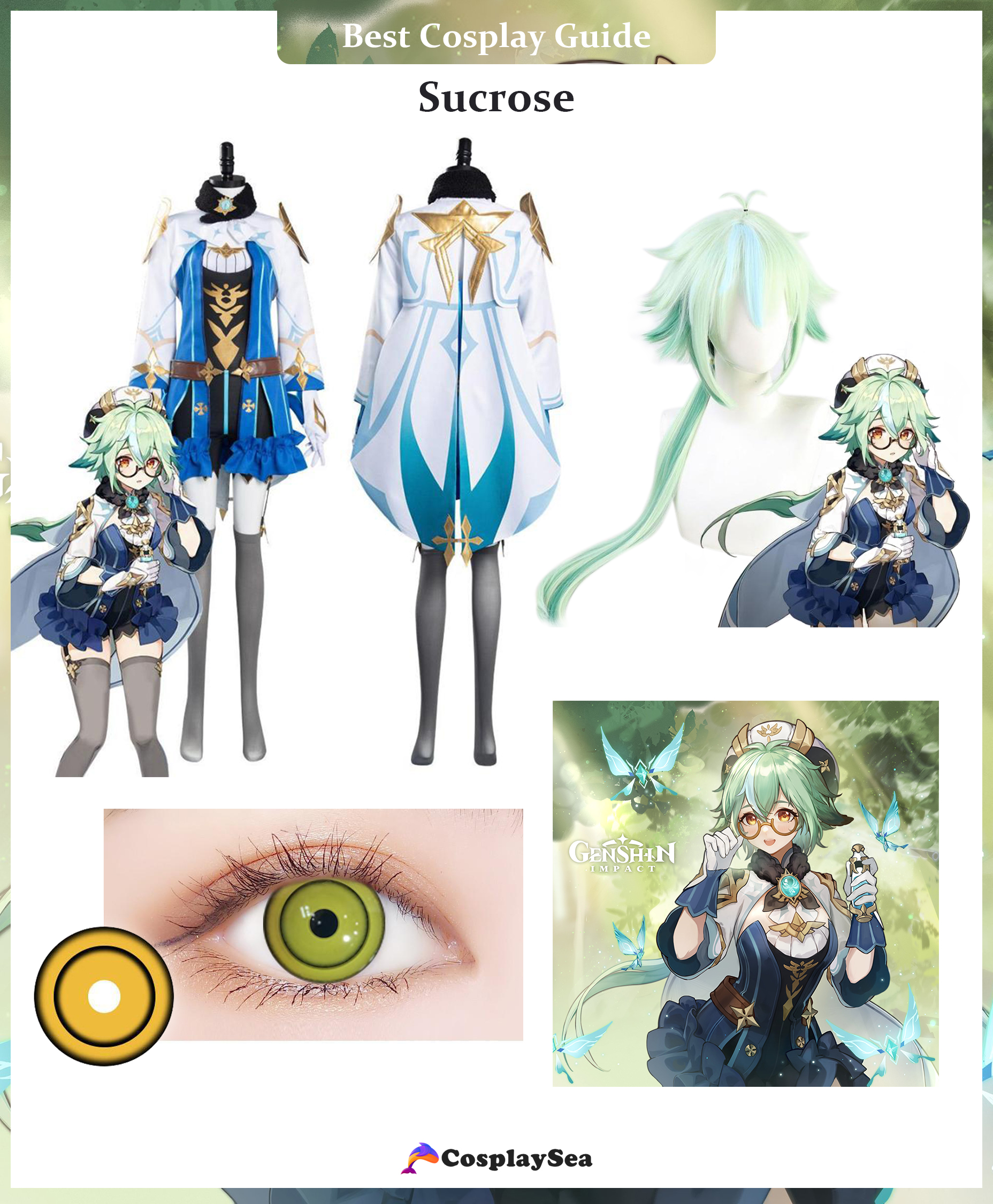 Sucrose enjoys experimenting and spends most of her time investigating bio-alchemy, claiming to be interested in discovering the mysteries of life.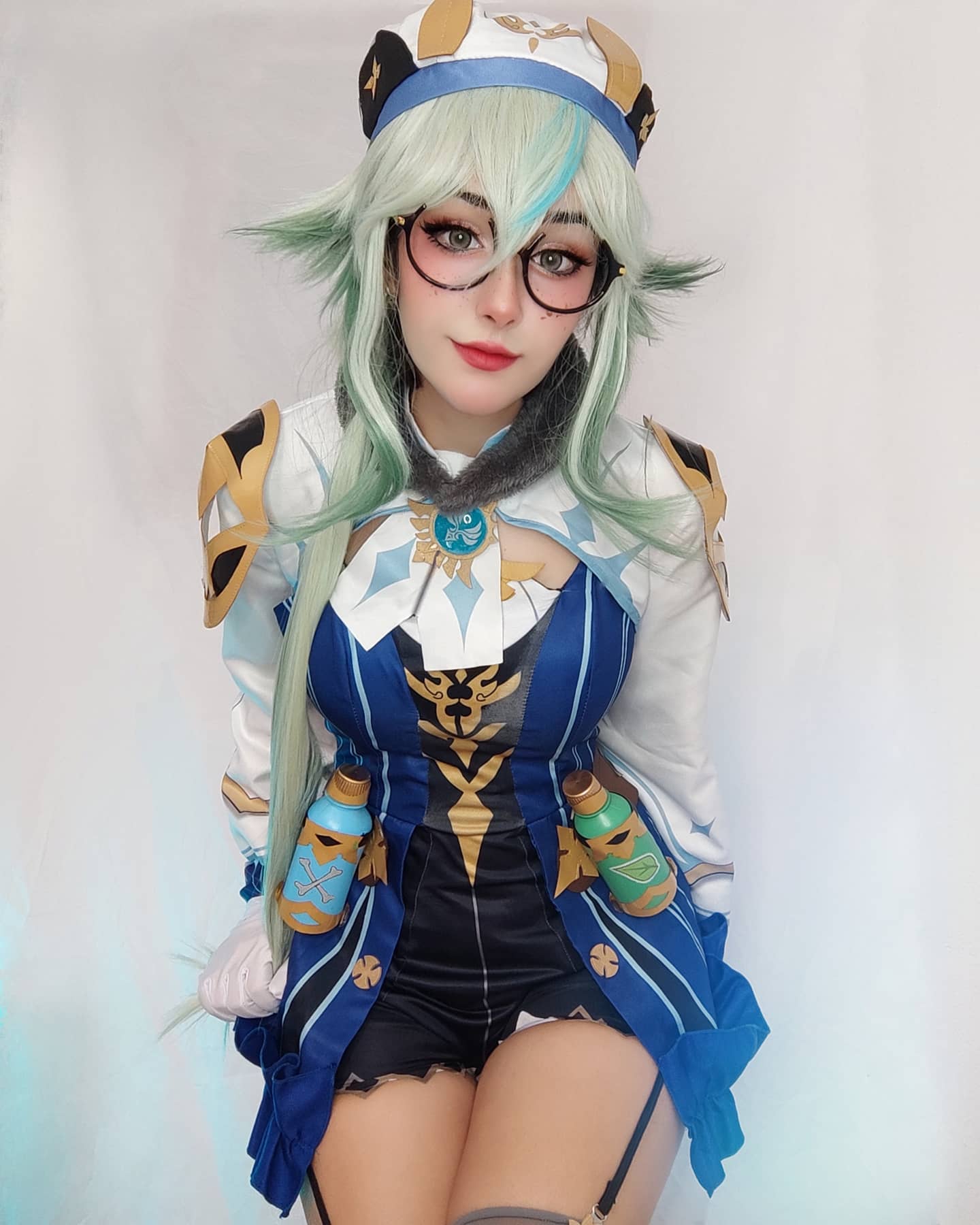 Collaborator: Nyukix
Her study frequently provides a plethora of outcomes. She often identifies every individual variable as a consequence of its own, regardless of how beneficial that outcome is. She spends a lot of time researching, and if she takes a break, she becomes bored soon.
Sucrose is a loner since she spends most of her time researching and experimenting. She has difficulty conversing with people because she is constantly concerned about inadvertently offending them.
Source: Kleiner
Lisa admits that she is worthless when it comes to talking with others.
She says that she is terrified of Jean to the point where she frequently begs Albedo to go on her behalf if she has to speak with her.
On the other hand, she does not have the same reservations about bio-alchemy or Albedo. She holds Albedo in such high regard that she regards him as a genuine gentleman and treats him overly formally. However, they are both of similar age.
Sucrose has long, light green hair with a blue streak, fair complexion, and amber eyes and wears a pair of black circular glasses. Her Anemo Vision is pinned to her cloak collar like a brooch.
As part of the Knights of Favonius investigative section, she wears her alchemical costume and works with her tutor, Albedo. She is dressed in thick white gloves, black-rimmed spectacles, a blue corset with a ruffled skirt, white boots, and black thigh-highs with garter.
Sucrose looks to be of non-human origin, as her ears are a hereditary characteristic that she covers with her hair. Germinating Wind, her clothing, is characterized as a Knights of Favonius alchemist's suit tailored for Sucrose.
Sucrose may be an excellent alchemist. Albedo's assistant, but their research interests are opposed.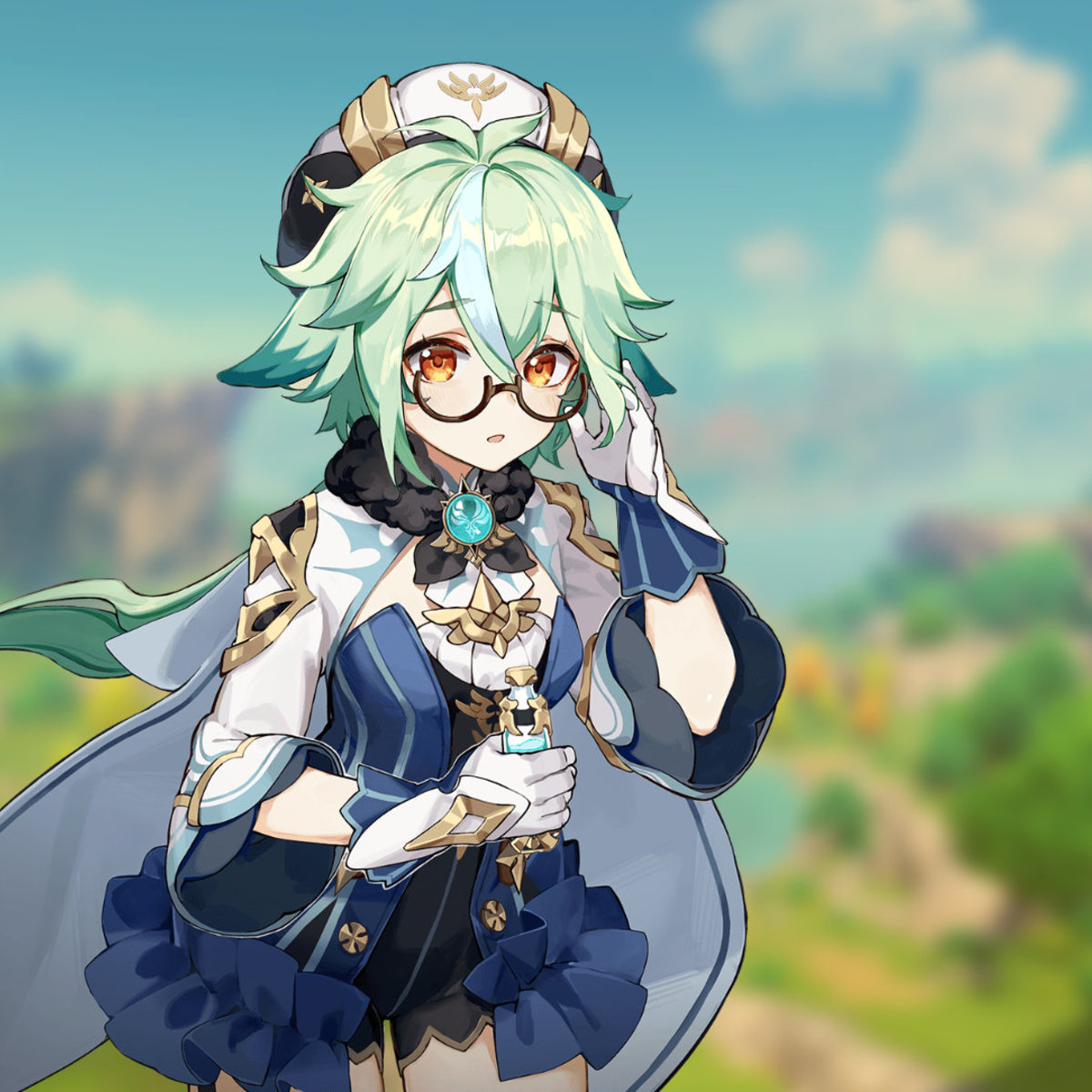 Source: rockpapershotgun
She is significantly more interested in utilizing alchemy to transform current life than researching the essence of alchemy and the power to generate new life.
Despite her young, she has already produced some outstanding outcomes. She has, for example, enhanced the nectar flow of Sweet Flowers by 70% by irrigating them with a unique elixir. She's also created a special spray that keeps Sunsettias fresh for a month after they've been picked from the branch.
Even many who were first skeptical of her research interests have come to recognize her outstanding abilities in the realm of alchemy after witnessing such outcomes.
However, she believes these accidental stages on the way to a successful experiment to be more important than the accomplishment itself. Her ultimate goal is far loftier than this.
It's a secret, yet it's also her little fantasy.
Back to DIY Guides.