Best Cosplay Guide for Roronoa Zoro from One Piece
Mar 01,2022 | Jessica Sylvie
Best Roronoa Zoro Cosplay Guide
You'll need the following items for Roronoa Zoro's cosplay.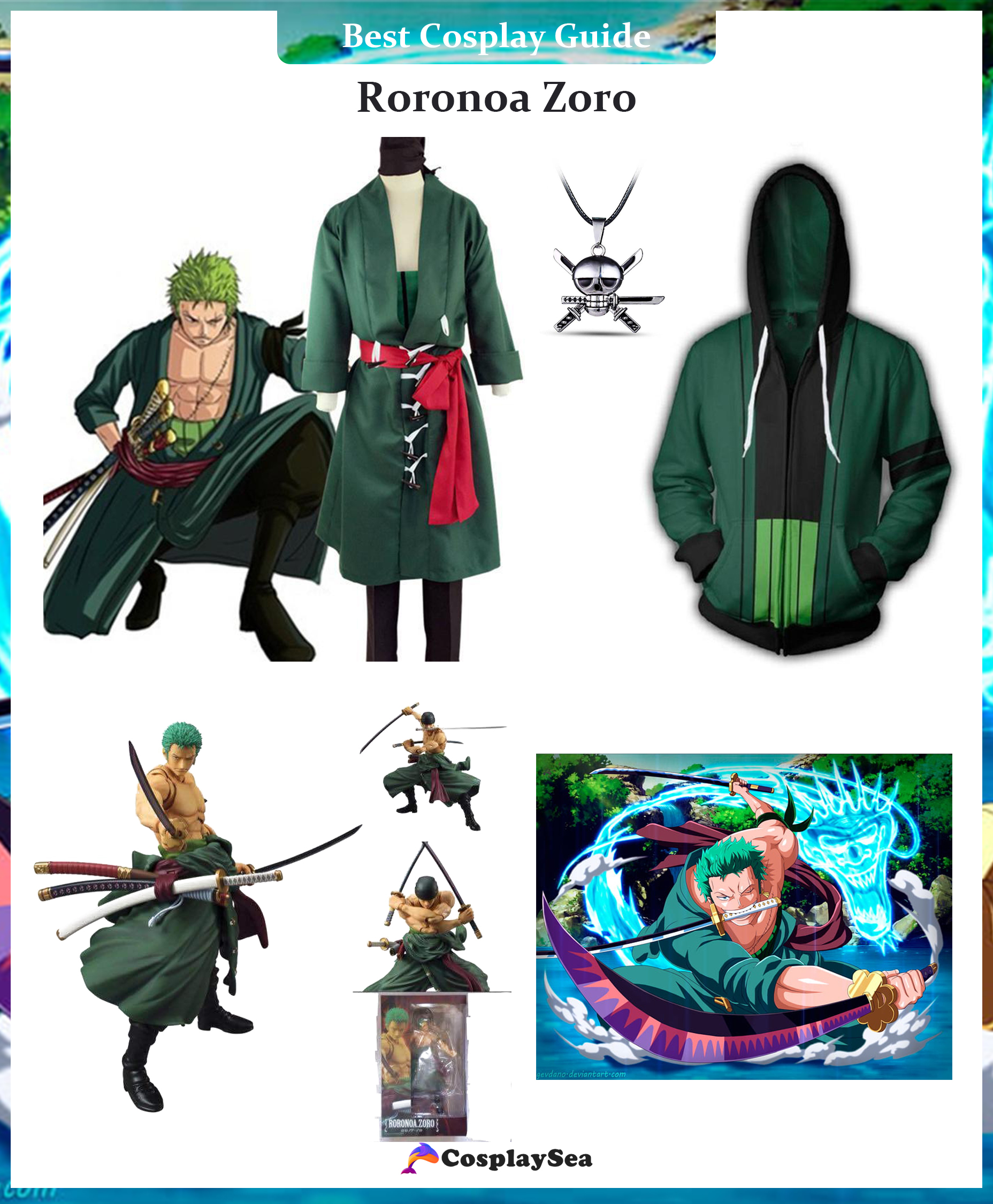 Roronoa Zoro, commonly known as "Pirate Hunter" Zoro, is a warrior and one of the Straw Hat Pirates' two swordsmen. He is the second member of Luffy's crew and the first to join it in the Romance Dawn Arc. He was previously a bounty hunter.
Zoro is one of the Straw Hats' three most powerful warriors, with Luffy and Sanji, as a master of the Three Sword Technique, a swordsmanship style he developed during his youth training in Shimotsuki Village.
Source: Anime View
His ambition is to become the finest swordsman in the world to fulfill a promise he made to his late childhood companion Kuina.
In addition to being a member of the Straw Hats and a former bounty hunter, Zoro is known as one of the "Worst Generation" of pirates.
Zoro is a tall, muscular man with a somewhat tanned complexion. He always keeps his three swords with him, wrapped in a green haramaki over his right hip, allowing him to draw them with his left hand rapidly.
He is always seen with the Wado Ichimonji.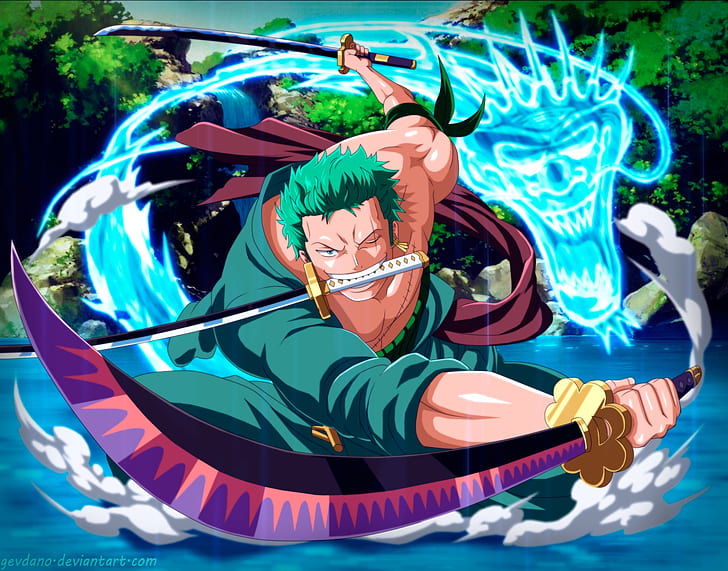 Source: wallpaperbetter
On the other hand, his other two blades have changed with time, and they are destroyed and then replaced with superior versions.
Although his right hand is usually shown resting on them, he may also draw his swords out before sitting down. On his left earlobe, he wears three similar gold earrings. Zoro typically wears a black bandana looped over his left arm and ties it around his head when battling a formidable opponent.
Zoro's body is scarred with scars from his numerous confrontations, most notably a big spot spanning from his left shoulder to his right hip from his defeat at Baratie against the world's finest swordsman, Dracule Mihawk.
His other apparent scars are the ones he caused on his ankles when attempting to chop his feet off at Little Garden in a frantic bid to release himself from Mr. 3's Giant Candle Service Set. After the time jump, he got another scar above his left eye from an unknown source.
Zoro's other distinguishing characteristic is his short, green hair. Sanji frequently mocks him by referring to him as "marimo" because of his likeness to one.
Back to DIY Guides.