Best Cosplay Guide for Rock Lee from Naruto
Jan 12,2022 | Jessica Sylvie
Best Rock Lee Cosplay Guide
You'll need the following items for Rock Lee cosplay.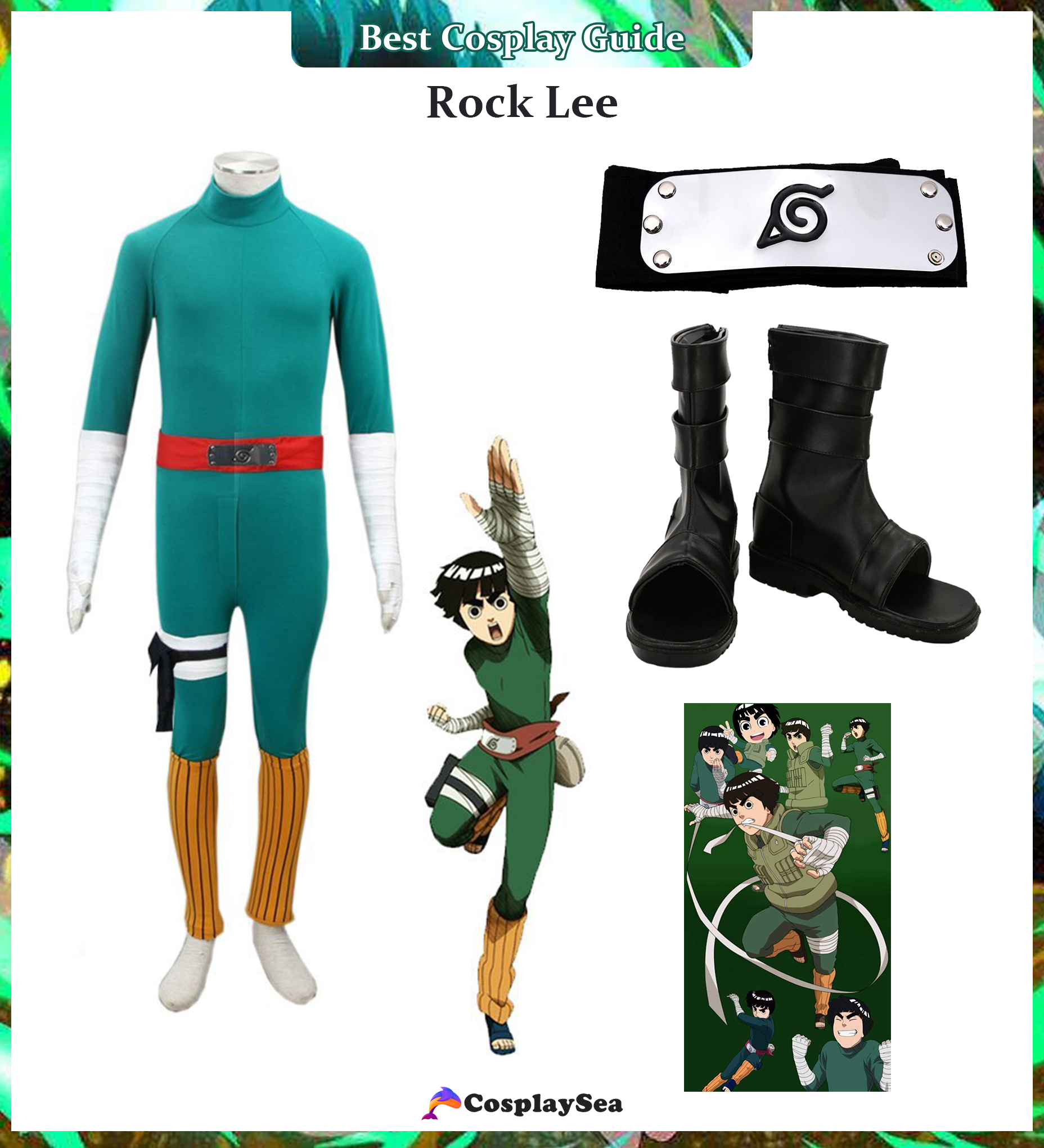 Rock Lee is a character from the popular Naruto anime series and films. He is a committed member of Guy's team. Regardless of his lack of Ninjutsu and Genjutsu abilities, Rock Lee wants to become a great Shinobi ninja.
Source: Freex3r
Might Guy, his sensei, take him under his wing for special instruction instead of teaching the young Shinobi the technique of Taijutsu. Rock is described as a pleasant man who is very honorable and committed to his training.
He believes that strenuous effort and exercise may help him overcome innate talent deficiencies. Take on the appearance of the hyperactive Shinobi who strives to become a ninja master while still a genin.
Follow our Rock Lee cosplay costume guide to obtain everything you need to cosplay as the Naruto character. For Rock Lee cosplay, you'll need the following goods.
Rock Lee Cosplay Costume

Ninja Headband

Ninja Shoes
The character of Rock Lee has appeared in the Naruto manga, anime, book, game, and film adaptations. Rock Lee has encountered a diverse range of characters in all of his appearances.
The creator of Naruto, Masashi Kishimoto, believes Rock Lee to be his favorite character to depict. Kishimoto created Lee to show human frailty. Despite his incapacity, he grows into a formidable ninja.
If you're a fan of anything Naruto, you'll undoubtedly enjoy cosplaying as this renowned anime and manga character.
Join forces with Sensei Might Guy or Rock's fellow team members Neji Hyuga or Tenten to cosplay with your friends in a group cosplay. Any anime-themed gathering will be a success with your Naruto outfits! With such a diverse cast of characters in the Naruto universe, you'll never be out of inspiration.
Information About Rock Lee
Source:3dtotal
In the popular anime and manga series Naruto, Rock Lee is a teenage shinobi from Konohagakure. He is a member of the Lee clan, whom he meets while training at the ninja academy.
Rock discovers at the academy that he lacks the innate knack for Ninjutsu and Genjutsu that the other young ninjas have. But, because Rock has a strong will, he continues his training by focusing on Taijutsu.
He joins Team Guy after graduating from the academy, where his sensei, Might Guy, observes his drive. Might Guy possesses the same attributes as a young ninja and promises to assist Rock in improving his Taijutsu.
Rock is viewed as a pleasant man who is incredibly focused and driven to become a great shinobi ninja despite his innate ability. While he has a rivalry with other ninjas, notably with his teammate Neji Hyuga, he highly regards his opponents and competitors.
Back to DIY Guides.