Best Cosplay Guide for Rico Brzenska
Feb 17,2022 | Jessica Sylvie
Best Rico Brzenska Cosplay Guide
You'll need the following items for Rico Brzenska's cosplay.
Rico Brzenska is Squad Rico's squad leader and a Garrison Regiment's 1st Division Elite Forces member. She is the last survivor of the Elite Squad, which was tasked with protecting Eren Jaeger during the liberation of Trost District.
Rico is a small woman with a modest but solid frame. She has platinum blonde hair, scruffy cheeks, and silver eyes. She wears little framed spectacles that are fastened on by bands around her head to prevent them from coming off during fighting.
Source: Berserk
Likewise, she is dressed in the standard Garrison uniform, with a white button-up shirt beneath. She is shown wearing a green Garrison cloak on a later assignment.
Rico has a complicated personality. At first look, she may appear to be without sympathy since she was receptive to the thought of murdering Eren, Mikasa, and Armin once it was established that Eren is a Titan.
However, as the preparations to regain Trost District are put into action, Rico lectures Eren on the importance of human life and the families, sentiments, and lives that each person holds.
She appears to think profoundly about each existence, claiming that they are more than just pawns. Rico looks to be firm in his commitment when he says these things.
She is willing to die for humanity at any time; however, she appears to have a fiery side that will not just accept such a death lying down.
Finally, her demeanour is that of a brutally honest but ultimately well-meaning person, as seen by her telling Eren that the blood of those who would die shields him. At the same time, he sealed Wall Rose's hands, but only to encourage him to make their deaths meaningful.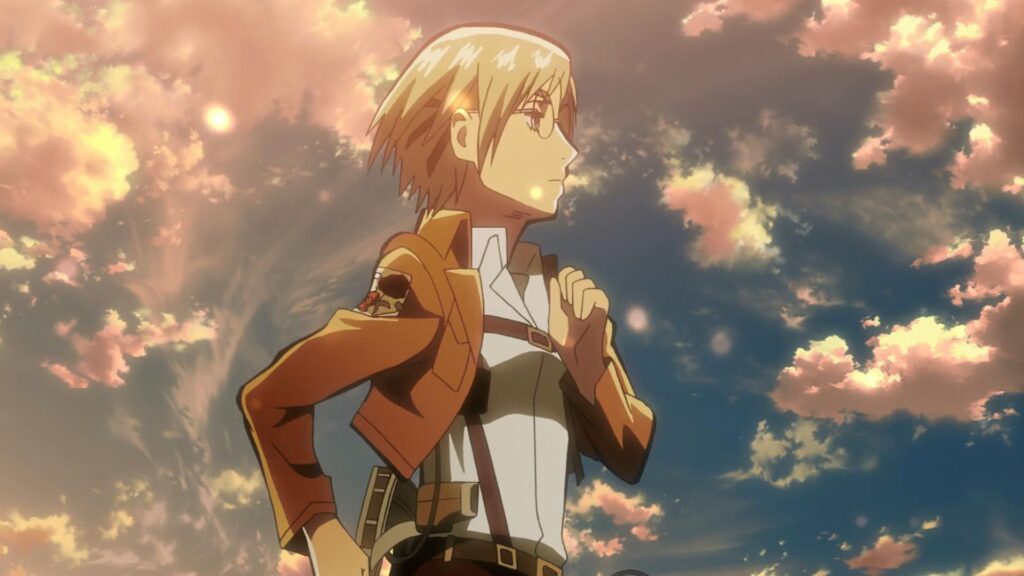 Source: nntheblog
Rico's calm composure deteriorated as the Titans slaughtered her colleagues one by one. However, she maintains a quiet leadership position for the most part.
When a Titan's eye gets in the way of Eren's carrying the boulder, she fearlessly chops it out. Rico will sit amid the bodies after Trost is recaptured. He begins to cry for her lost colleagues and humanity's first win against the Titans.
Back to DIY Guides.