Best Cosplay Guide for Peter B.Parker
Feb 09,2022 | Jessica Sylvie
Best Peter B. Parker Cosplay Guide
You'll need the following items for Peter B.Parker's cosplay.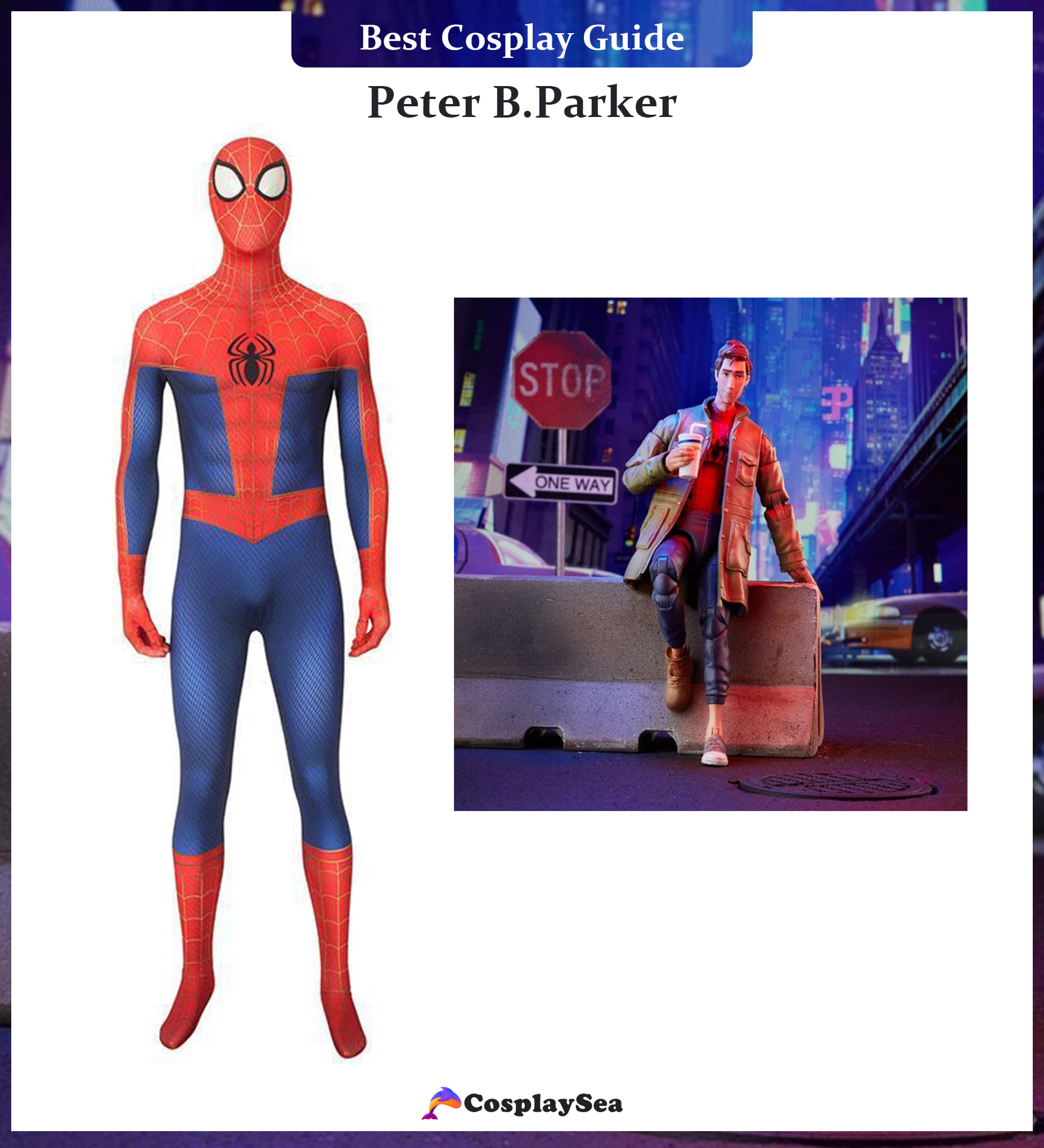 In the animated film Into the Spider-Verse, Jake Johnson voices Peter B. Parker, a middle-aged version of Spider-Man. Despite several times saving the city, his life began to slide downward.
Peter B. Parker rediscovers the drive to be the hero he once was with the assistance of Miles Morales and the other Spider-Men.
Peter B. Parker exists in a parallel universe to the Spider-Man we know. After making blunders in his personal life, Peter slipped into a funk, injuring his back and losing his Aunt May. Through these encounters, he lost motivation and toughened his view on life.
Source: Jess Maron
Cosplayers now have a plethora of new options thanks to Into the Spider-Verse! You'll no longer feel like a clone wearing the same old Spider-Man suit like everyone else. Peter B. Parker, you may now select an alternate version.
Even though Peter B. Parker's life is far from ideal, he is prepared to go to any length to rescue the world. This character is perfect for a more relaxed and comfortable take on the friendly neighborhood hero.
It will show your level of experience battling crime compared to the other Spider-Men in the flick.
With so many distinct versions of Spider-Man, why not invite your pals from other dimensions to join in on the fun? Join forces with Gwen Stacy, Miles Morales, Spider-Man Noir, Peni Parker, and Spider-Ham.
Information About Peter B.Parker
Source: tomatazos
In Into the Spider-Verse, Peter. B Parker's history is quite similar to what we already know. He has been fighting crime for the past twenty-two years after being bitten by a radioactive spider.
He married Mary Jane Watson, his high school love, and restored the city. His life went apart after a problematic few years. He lost much money, divorced his wife, hurt his back, and lost his Aunt May.
After his life took a turn for the worst, Peter B. Parker became more concerned with eating junk food alone in his apartment than with becoming a hero. He is well-known for being pessimistic and deflated.
He still acts like the same youthful, fit boy he used to be, although carrying a lot more weight. In the film Into the Spider-Verse, Miles Morales provides him the spark he needs to get back on his feet and, after saving the universe, seeks to mend things in his reality.
Back to DIY Guides.