Best Cosplay Guide for Peni Parker from Spider-Man: Into the Spider-Verse
Feb 10,2022 | Jessica Sylvie
Best Peni Parker Cosplay Guide
You'll need the following items for Peni Parker's cosplay.
Spider-Man, the famous superhero, has been adored for centuries. However, the 2018 film Into the Spider-Verse introduced fresh alternatives to the realm of cosplay.
Peni Parker, a fourteen-year-old high school student from New York in 3145, is voiced by Mimiko Glenn. This futuristic Spider-Man cosplay is a great way to make your cosplay stand out.
Source: Nerdgasm
Peni Parker is a little Japanese girl adopted by Aunt May and Uncle Ben when she was nine years old after her father died.
She was bitten by a radioactive spider, which generated a mental link between her and the SP/dr mech suit her father developed.
As they tackle crime in New York City, the robot becomes her best friend. Peni is an expert in technology, engineering, and mechanical equipment.
Spider-Man comic books have been around for a long time and are pretty popular. Several variations of Spider-Man have appeared in cartoons, movies, and TV episodes, but Into the Spider-Verse introduced new possibilities for cosplayers to dress up like Spider-Man.
Source: Honey Otaku
If you like Spider-Man but are sick of wearing the same red and blue outfit, Peni is an excellent alternative. There are various ways to distinguish apart from the other Spider-Men, whether you want to be Peni or bring your friend SP/dr with you.
With so many realities out there, why not enlist your team's assistance from different dimensions? Get your pals dressed up as Gwen Stacy, Miles Morales, Peter B. Parker, Spider-Man Noir, and Spider-Ham. If you believe your costumes are the finest in this category, don't forget to enter our Halloween Costume Contest!
Information About Peni Parker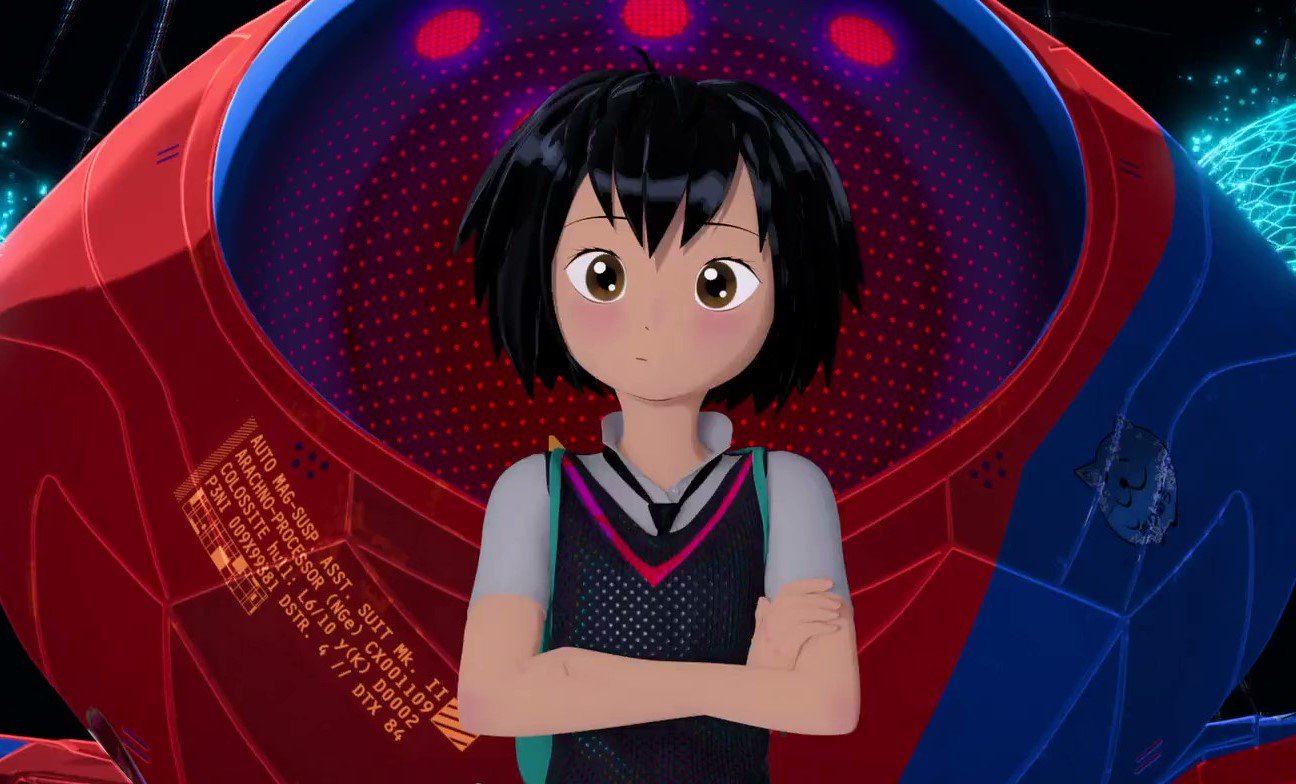 Source: Fandom
3145 is the year. When her father died at nine years old, Peni lived with her adopted parents, Aunt May and Uncle Ben.
They develop a psychic link after being bitten by the radioactive spider that lives within SP/dr. Despite her young age, she is intelligent and competent, and she battles crime in New York alongside SP/dr.
In Into the Spider-Verse, Peni is portrayed as a charming anime girl. But don't be fooled by her kindness. She is still immensely talented and clever, and she and SP/dr can throw a good punch.
Peni and SP/dr combine their expertise to generate the new override key, which is used to shut down the system and send everyone home.
Although SP/dr sustains significant harm throughout, Peni is unconcerned since she can begin constructing a new body for her companion once she returns to her dimension.
Back to DIY Guides.