Best Cosplay Guide for Naruto Uzumaki
Dec 16,2021 | Jessica Sylvie
You'll need the following items for Naruto Uzumaki Cosplay:
Overview
Source: Sunny Cosplay
Naruto Uzumaki, the protagonist of the famous manga and anime series Naruto, is a teenage shinobi seeking acceptance from his fellow villagers.
Naruto is an unusual hero and an exciting option for cosplay, with a joyful personality and a desire to defend those around him. We'll help you duplicate Naruto's characteristic appearance by following our Naruto costume guide.
We'll begin at the top with a Naruto Headband holding a Short Gold Wig in place. Wrap each leg with a Ninja Bandage before slipping on a pair of Ninja Cosplay Shoes and covering up with a Naruto Uzumaki Costume.
Add a Naruto Tool Holder and Naruto Shuriken Props to complete the look.
Of course, the cloak is the most indispensable.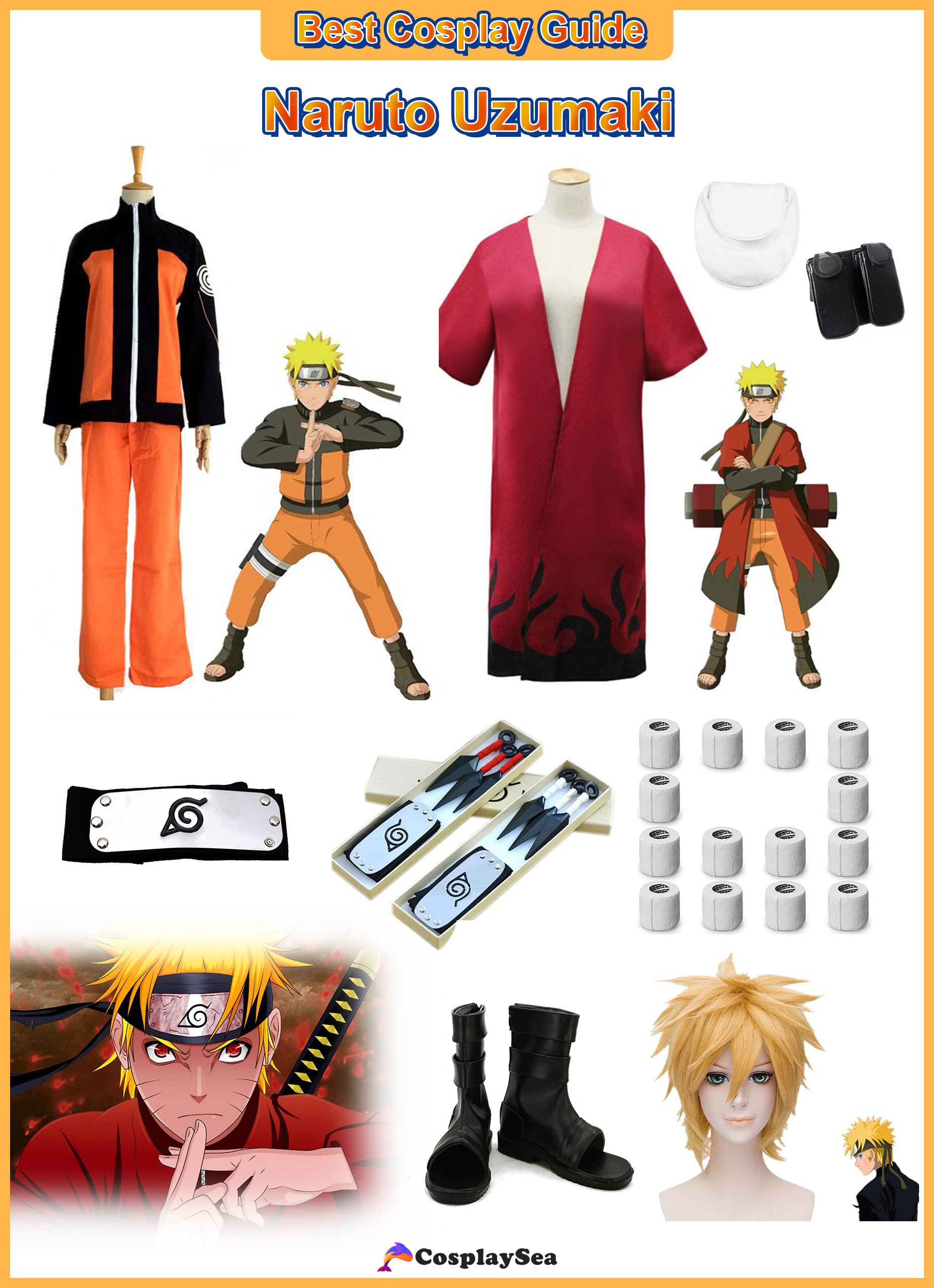 Naruto Uzumaki Cosplay Guide
Naruto has a wide variety of nicknames, including Saviour of the World, Noisy Ninja, and The Show-Off. He possesses many distinct characteristics, many of which are readily imitated.
His signature look is spiked bleach blonde hair, which he may create with a wig or hair color. An orange and black tracksuit will represent his style over black socks with the toes chopped off.
For a fast fix, fold a length of black material into bandannas and recreate his distinctive bird insignia with a silver sharpie or chalk.
Naruto's whisker markings, which he got while still in his mother's womb, are three thin lines across each cheek. This costume will be completed with some store-bought or hand-made throwing stars.
Consider adding a foxtail to represent the nine-tailed fox demon trapped inside Naruto for the safety of the people in his town for extra creativity.
Include Sakura Haruno, Rock Lee, or Jiraiya in collective efforts to portray Naruto as a whole. Check out our featured images for additional inspiration. Please send us your images to show us your style!
Information About Naruto Uzumaki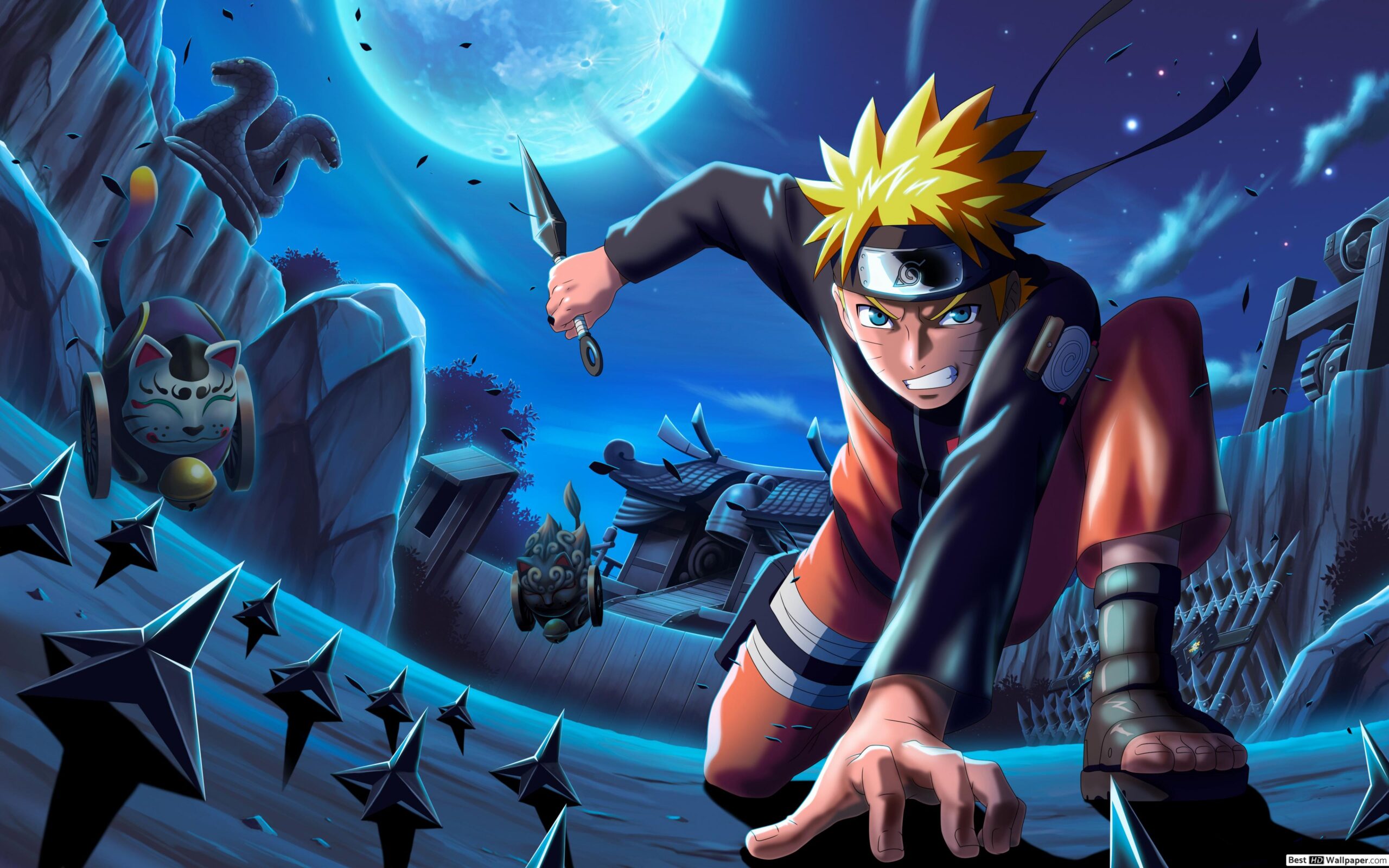 Source: World Wire
A fox demon assaulted Naruto Uzumaki's town of Konoha shortly after his birth. The fox, named Kurama, posed a significant threat to his fellow people. Kurama was trapped inside of infant Naruto for everyone's safety.
Unfortunately, people turned against him and shunned him. The villagers did not believe they could trust Naruto, and as a result of their actions, he grew up feeling lonely and would frequently act out.
Despite his juvenile pranks, Naruto passionately wants to be liked by his neighbors and strives to become the "Hokage" of Hidden Leaf Village.
Despite his rocky start, Naruto learns a Jutsu technique devised by his father, Rasengan. It quickly gains the respect and friendship of people around him. Naruto also learns to work with the fox demon within him and eventually befriends him.
Taking action to help his fellow villagers, Naruto gains their love and respect and a reputation as a devoted and dedicated friend. Naruto, later in life, after becoming a husband and parent, realizes his ambition of becoming the Seventh Hokage and, therefore, the head of his village.
Back to DIY Guides.