Best Cosplay Guide for Mitsuki from Naruto
Feb 25,2022 | Jessica Sylvie
Best Mitsuki Cosplay Guide
You'll need the following items for Mitsuki's cosplay.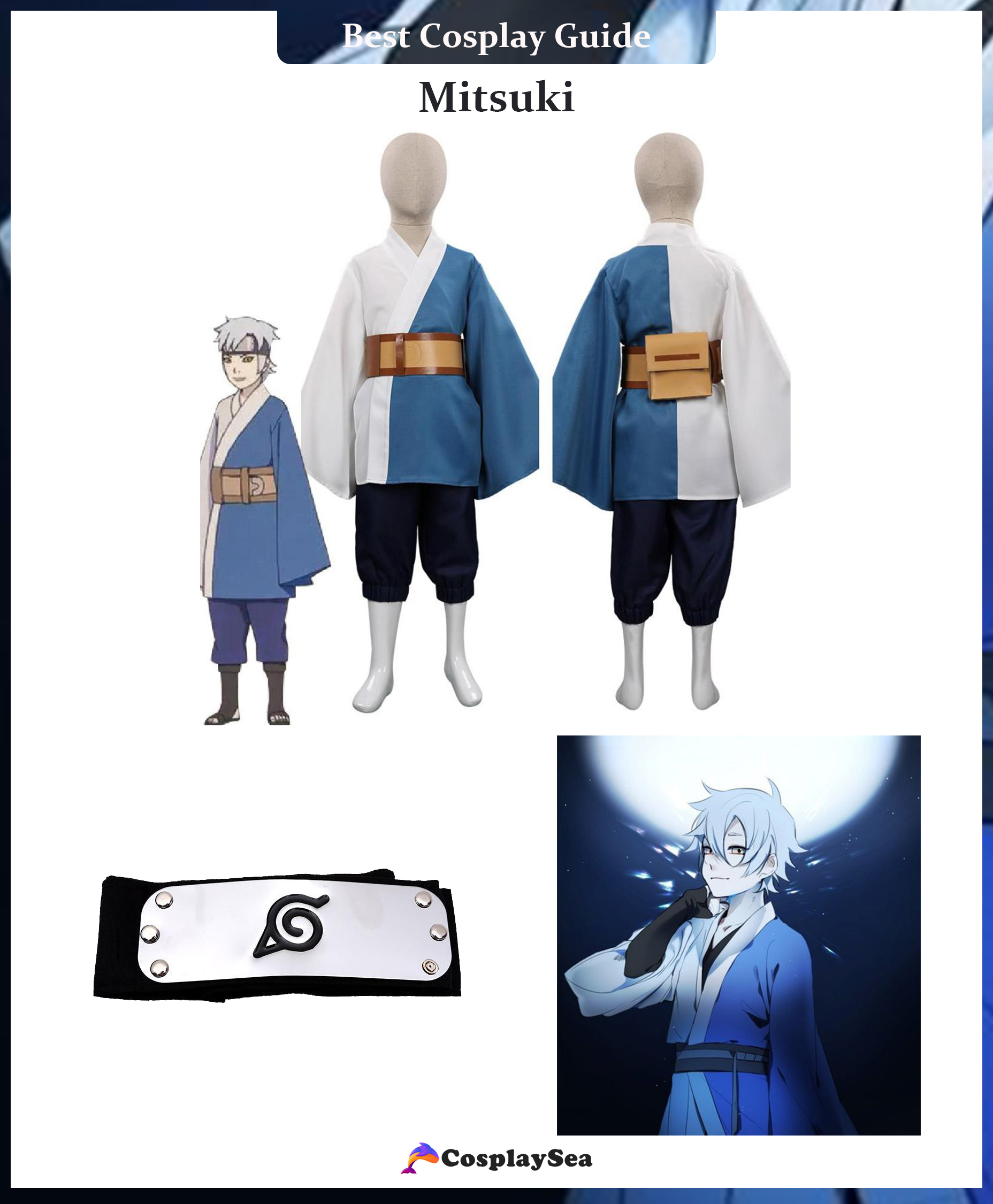 Mitsuki exudes a calm and matter-of-fact demeanor. He is often seen as upbeat, if not indifferent, to the circumstances at hand. While not aggressive, he openly expresses himself in every circumstance and moves at his speed.
He is also shown to have a quick wit, be well-read and attentive, and have an extensive understanding of mathematics and the history of neighboring villages. He's pretty close to Boruto and values his viewpoint more than most. In coordinated strikes, he has also been found to cooperate reasonably with Boruto.
Mitsuki is a fierce fighter, seemingly resulting from his terrible childhood with Orochimaru. He shows no restraint and is eager to murder his opponents without hesitation.
Source: Teehaha
When given a duty, he is also incredibly focused and devoted. When he was instructed to kill someone, he would not waiver regardless of who it was. He didn't have much of a friendship with Sarada Uchiha at the Academy until they were assigned to Team Konohamaru.
Despite not disclosing much about his roots or parents to them, Mitsuki loves deeply about his comrades, Boruto and Sarada, to the point that he would rush to their aid when they are in danger or require help.
Mitsuki regards Boruto favorably since he is the son of the Seventh Hokage and the grandson of the Fourth Hokage. His attachment is such that he elected not to employ his Sage Mode during the Chain Exams, believing that he might not stay in Konoha.
Its visibility is also tricky for Orochimaru. His worry for his companions outweighed his desire to stay in Konoha. He was prepared to expose his Sage Mode to protect Boruto.
Mitsuki has deep concerns regarding the essence of his being, despite his customarily collected or pleasant demeanor. He questions what it is to be human and has one's own identity, and he even questions whether his actions are indeed his own.
He likes meeting and interacting with new individuals to further legitimize his existence.
Mitsuki appears to look up to Naruto and Sasuke Uchiha because they are high-ranking shinobi. He informs Boruto and Sarada that their parents informed him that their dads are competitors who can fight equally.
Mitsuki admires his father and believes in his powers to the point of being foolish, as seen when he claimed to Boruto and Sarada that Orochimaru was more powerful than both of their dads.
Despite his decision to follow his path rather than Orochimaru (which he secretly desired), Mitsuki has adopted elements of Orochimaru's personality peculiarities, such as sampling anything unusual around him.
As his peers have seen, Mitsuki loves to spend his time in Boruto's company and frequently accepts and goes along with his ideas without protest. He will, however, seldom bring out flaws in Boruto's ideas.
Mitsuki is likewise a minimalist, with only the essentials and a few photographs in his home. When Sarada inquired, Mitsuki stated that he had no interest in the Extreme: Shinobi Picture Scrolls card game, although Boruto enjoyed it, making it one of the few things they differed on.
Mitsuki believes that purchasing trading cards is a waste of money. Although Mitsuki has difficulty comprehending animals even more than people, he adopts Mikazuki's stray cat.
Mitsuki inherited his parent's disheveled white-blue hair, thin brows, golden eyes, and pale skin. Several of the females in his class think he's handsome.
His outfit comprises of a loose-fitting two-toned pale and dark blue kimono top with billowing, overlong sleeves that are fastened with a thick khaki-grey Ono-styled belt and navy slacks.
He also wears black long fingerless gloves and black calf-length shinobi sandals with his costume. Mitsuki begins wearing a black Konoha forehead protection after becoming a shinobi.
Back to DIY Guides.