Best Cosplay Guide for Luffy from One Piece
Jan 24,2022 | Jessica Sylvie
Best Luffy Cosplay Guide
You'll need the following items for Luffy's cosplay.
Monkey D. Luffy, popularly known as "Straw Hat Luffy," is the main character in One Piece's iconic manga-turned-anime series. He is the rebel leader of Monkey D. Dragon's son.
Luffy is also the founder and commander of the Straw Hat Pirates and is regarded as their best warrior. His greatest ambition is to discover the famous wealth left by Gol D. Roger and become the Pirate King. He feels that being Pirate King will provide him the most freedom.
With this Luffy appearance, you can look like this formidable anime warrior. This cosplay is a definite winner. For Luffy's cosplay, you'll need the following goods.
Luffy Cosplay Costume

Luffy Cosplay Hat

Luffy Cosplay Wigs

Luffy Cosplay Sandals
Everyone knows that Luffy is a troublemaker. He made a name for himself by taking on the Shichibukai, Marines, and Yonko. Luffy has also committed crimes deemed a danger to the World Government.
Despite these difficult circumstances, Luffy has always emerged victorious. Because One Piece has grown in popularity among anime fans over the years, Luffy's character makes an excellent costume for any event.
Luffy has a striking appearance. The open red shirt, blue cropped pants, and yellow fabric sash are recognizable. Of course, the straw hat is an essential part of his clothing.
Luffy Makeup Source:Dei
Invite your friends over for a One Piece viewing party in costume. Your pals can dress up as Roronoa Zoro, Nami, Nico Robin, and Shanks, the other characters.
Information About Luffy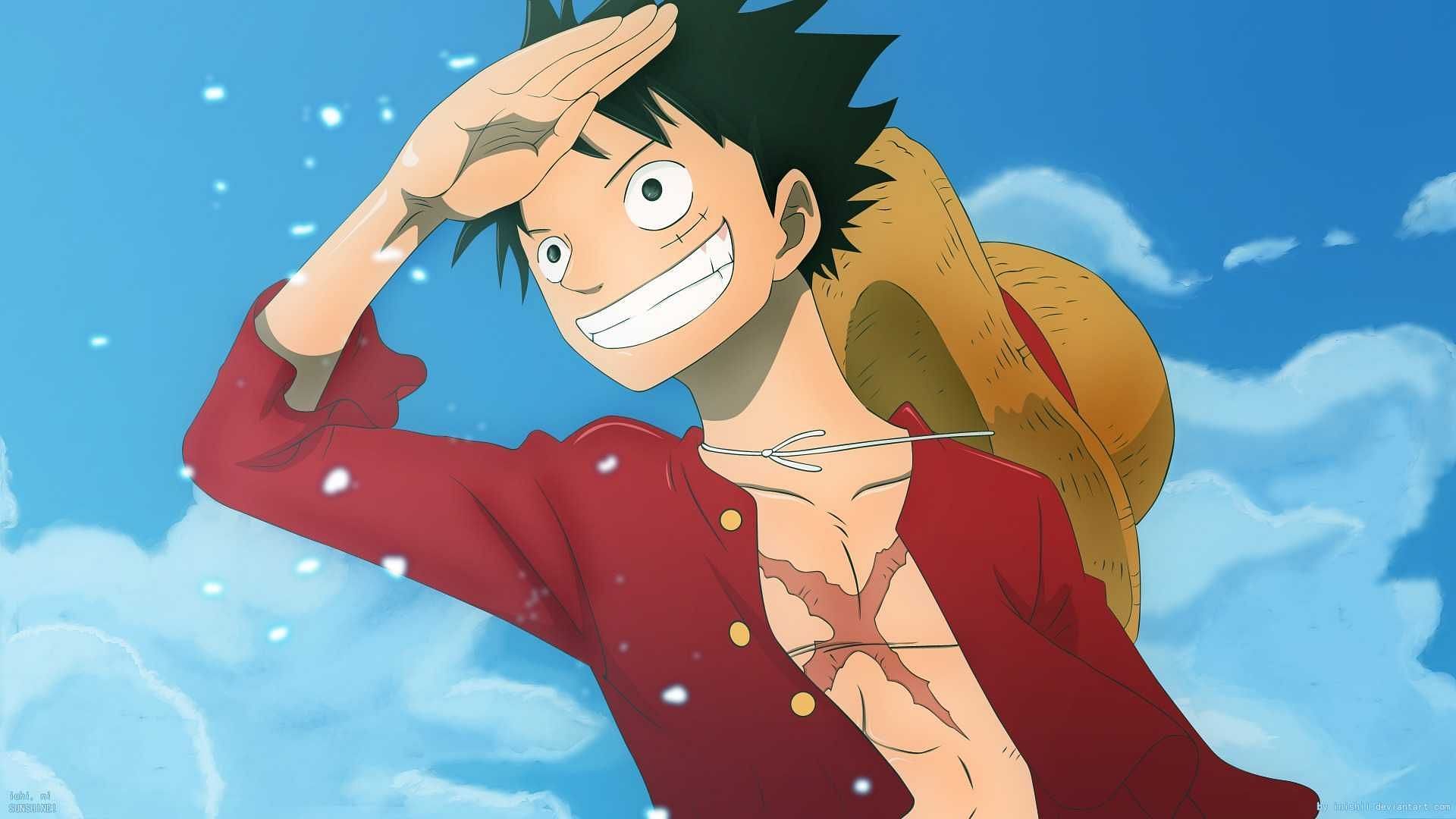 Source: Sportskeeda
In the One Piece universe, Luffy is the only known pirate to attack all three of the most important government institutions and escape alive.
As a result, most people would describe him as irresponsible, if not mad. More specifically, his disdain for the potential repercussions, as well as his past and lineage, have led to him being labeled as a "Dangerous Future Element."
Among these are those who have put a current reward of 1,500,000,000 Belly on Luffy (the currency of the One Piece world).
Luffy was one of eleven rookie pirates who had simultaneously attained the Red Line and had a bounty of over 100,000,000 Belly before arriving at the Sabaody Archipelago. The "Worst Generation" would be a bunch of eleven novice pirates.
Back to DIY Guides.