Best Cosplay Guide for Levi Ackerman
Feb 07,2022 | Jessica Sylvie
Best Levi Ackerman Cosplay Guide from Attack on Titan
You'll need the following items for Levi Ackerman's cosplay.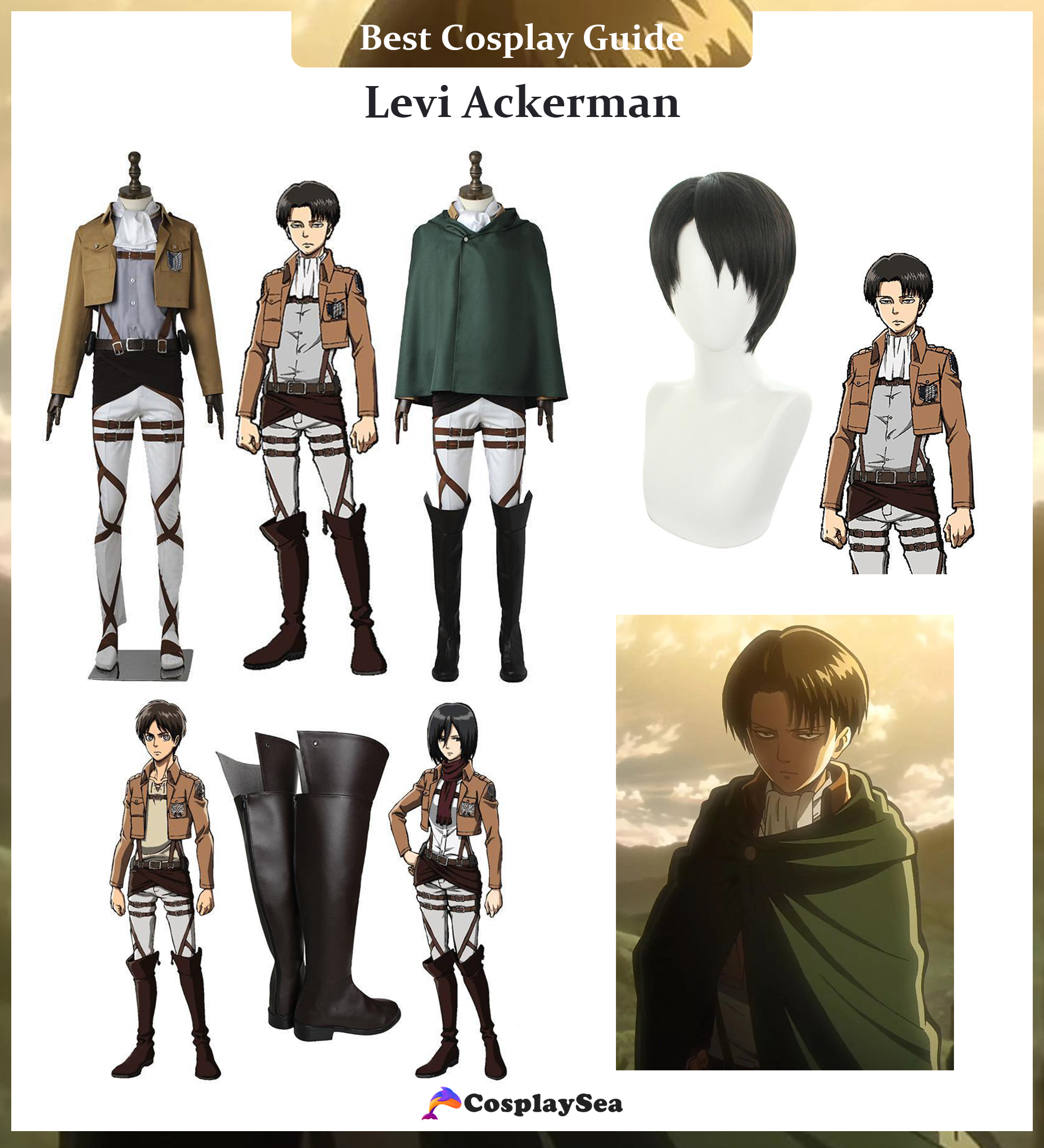 Levi Ackerman, often known as Captain Levi, is the squad captain of the Survey Corps' Special Operations Squad and is widely regarded as humanity's strongest soldier.
Levi has short, straight black hair in an undercut curtain, narrow, scary, dull grey eyes with heavy bags beneath him, and a young face.
Source: Jukan Kyokou
He is relatively small, but his muscle is well-developed due to intensive vertical manoeuvring equipment. He is always frowning or expressionless. Because of his calm attitude, it is frequently tricky for others to discern what he thinks.
He is most commonly seen wearing his Survey Corps uniform, with a light grey button-up shirt beneath and his signature white ascot. He also dons the Survey Corps' green hooded cloak when venturing outside the Walls.
Levi was once observed wearing a black suit, a simple white shirt, an ascot, and formal shoes while on leave from his responsibilities due to injuries.
However, he has not worn the ascot since the commencement of the coup d'état. He wore his vertical manoeuvring equipment harness over casual clothing. The Survey Corps was on the run from the military and monarchy most of the time.
Levi has many scars across his face due to a close-encounter explosion caused by Zeke Yeager's Thunder Spear, including one over his right eye. He is missing both the index and middle fingers on his right hand.
Costume
Levi's clothing from the manga series "Attack on the Titan" is a must-have for any fan. A long-sleeved shirt, slim-fit slacks, faux leather straps with metal buckles, scarves, waistbands, and a jacket are included in the outfit.
The shirt and jacket are composed entirely of polyester. Polyester and spandex are used to make the scarf and waistband.
The pants have an elastic waistline, faux leather straps, and metal buckles. The waistline is embellished with metal buckles and features a top elastic band with a fake leather belt.
Wig
The hair wig that has been completing Levi Ackerman's whole gorgeous appearance in the manga series is now available for purchase.
The wig is constructed of synthetic fibres. The material provides high quality, resulting in a natural appearance and pleasant touch.
The heat-resistant hair wig may be straightened or curled. The wig comes with an adjustable hair wig that may be worn without pins or tapes. The wig is black and has short straight hair.
Boots
You must purchase these stunning long boots to complete Levi's outfit in Attack on the Titans. The boots are made of leather and have a solid polish on the outside.
The long boots are knee-high and have a zipper fastening. The boots' heel guarantees that you maintain proper posture and embrace a robust appearance. The boots are similar to the ones Levi has been wearing throughout the series.
Information About Levi Ackerman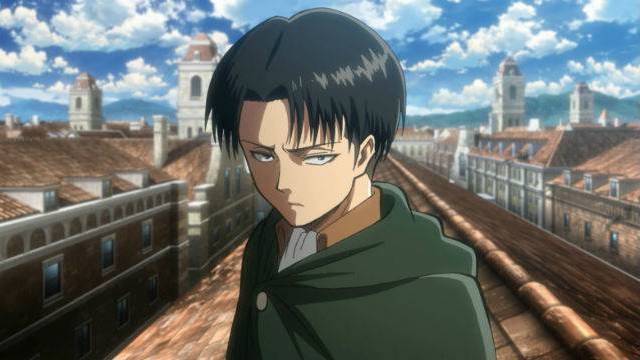 Source: comingsoon
Levi Ackerman is the son of Kuchel Ackerman, a prostitute who worked in the Underground and was raped by one of her clients.
Kenny Ackerman, Kuchel's older brother, arrived at the city to see her one day, only to discover that she had died. He found a young and scrawny Levi sitting in front of his mother's bed.
Kenny opted to look after him in a rare act of kindness. He reared Levi as best he could, teaching him knife skills, social skills, and aggressive conduct. As a member of the Ackerman family, Levi learnt to harness his inner strength.
With time, Kenny ultimately taught Levi everything he knew. However, he did not believe himself to be a decent parent figure.
Levi staged a battle in the underground city one day, which he easily won. Kenny chose to abandon Levi at that point, pleased that he had given him the skills he needed to live.
He then became a known thug in the underworld before joining the Survey Corps. Despite his disagreements with Erwin, he became one of his most trusted individuals.
Back to DIY Guides.