Best Cosplay Guide for Klee from Genshin Impact
Feb 25,2022 | Jessica Sylvie
Best Klee Cosplay Guide
You'll need the following items for Klee's cosplay.
Klee is an enthusiastic and cheerful girl who looks up to Alice. She has a remarkable ability to make explosives and is unafraid of the sound of explosions.
She enjoys anything that can explode, such as Amber's Baron Bunny. She behaves like any other active young child who enjoys playing with her peers.
Unfortunately, her fun idea frequently involves explosives; she is especially fond of "fish blasting," which entails hurling bombs into lakes full of fish.
Source: Maxi
Klee may sometimes be naive and easily confused by issues she doesn't understand, such as mistaking Mondstadt's wine business for a monster and asking why Diluc is usually grumpy, even going so far as to nickname him the "strange grown-up."
Klee's shenanigans frequently land her in hot water, although she is an actual member of the Knights of Favonius. Like any other youngster, she frequently attempts to leave to avoid being chastised.
Jean is finally apprehended and sent to solitary jail to think. While she does try to do so on occasion, she nearly always forgets and instead utilizes the opportunity to plan new bombs and explosives.
Klee adores her fellow knights and is adored by them. She adores Kaeya and Albedo in particular. Whenever she leaves the city to play, she always adheres to Katya's "survival rules."
On the other hand, Albedo is an older brother figure who looks after her. She adores her parents, although she hasn't seen them since they left her in the care of the Knights of Favonius while they traveled.
She likes fluffy fish, but she dislikes crabs since they take too long to deshell.
Klee is a little elf-like child with pale skin and light red eyes. Her pale blonde hair is knotted in pigtails, and she has elf ears and a noticeable cowlick.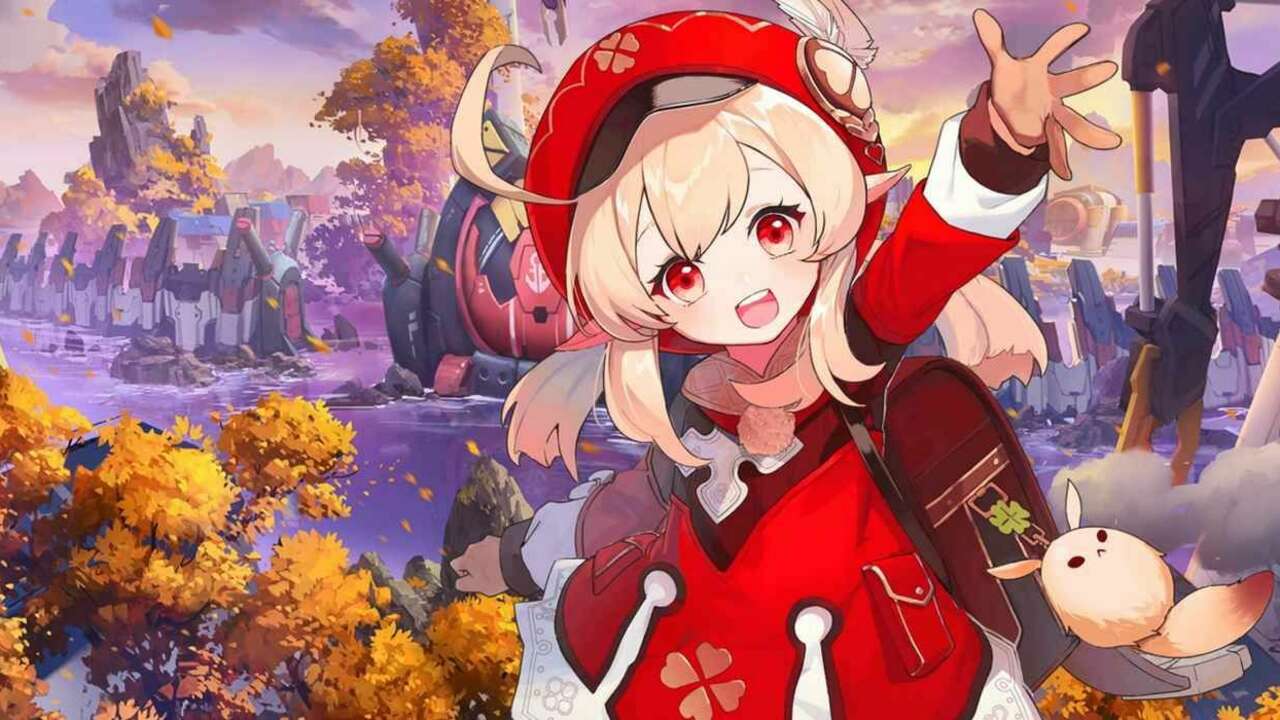 Source: gamezo
Klee is dressed in a red coat with deeper red ornamentation and keyhole shapes in the hem, a white dress, shorts, a fluffy scarf with a pom-pom, gloves, knee socks, boots, and a brown messenger bag.
Dodoco, a fluffy, wild animal-shaped pom-pom produced by her mother and her Pyro Vision, is attached to this purse. Klee is dressed in a large red newsboy cap with a pin with a clover symbol and two white feathers. Shooting Spark is a suite of apparel for an active youngster, complete with a leather rucksack.
Back to DIY Guides.