Best Cosplay Guide for Keqing from Genshin Impact
Feb 21,2022 | Jessica Sylvie
Best Keqing Cosplay Guide
You'll need the following items for Keqing's cosplay.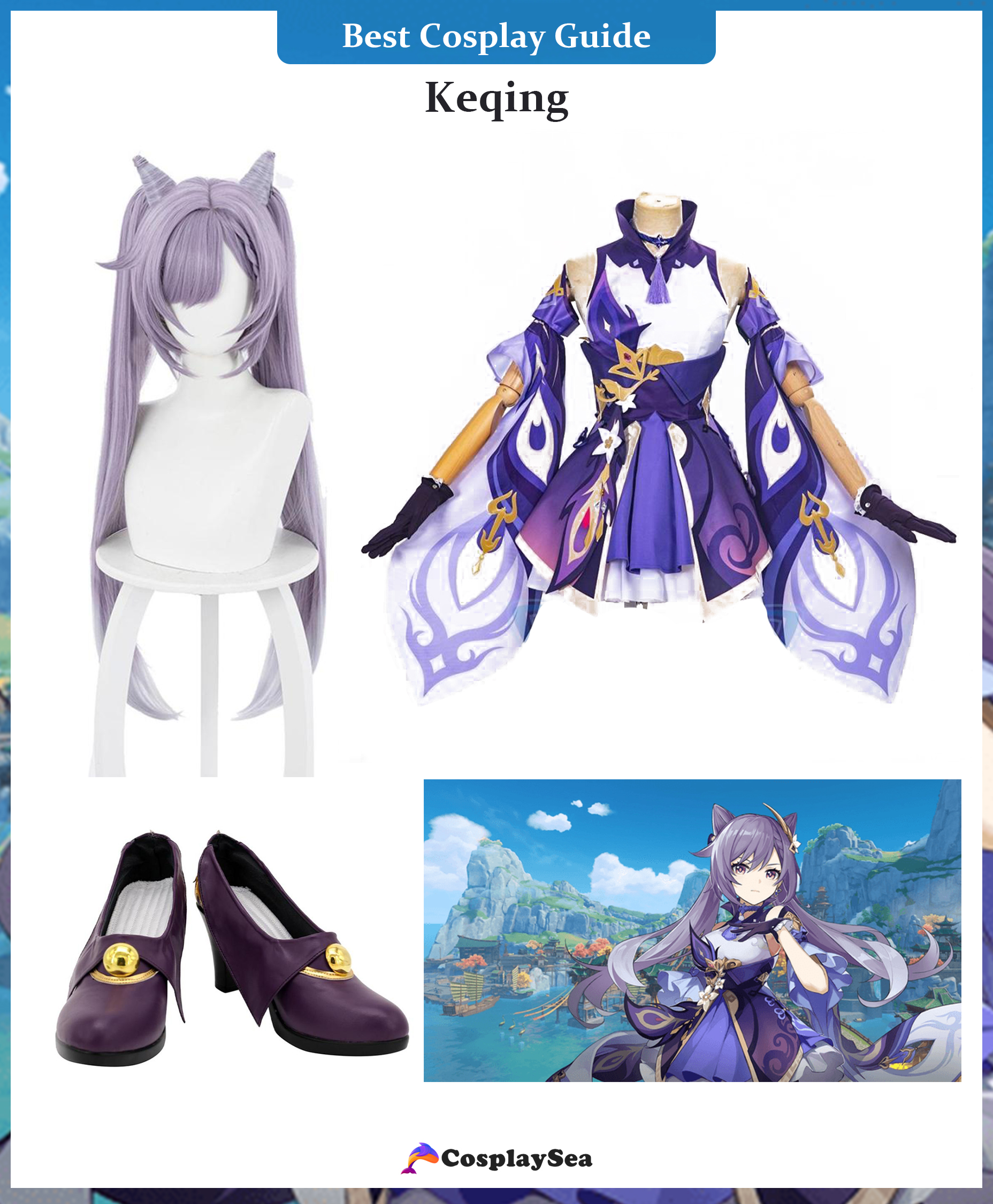 The Yuheng of Keqing's Ligue Qixing. She is a workaholic who is prone to stress even at a young age. When she was at work, she was accused of perfectionism, which led to the resignation of several workers. In actuality, she received a strong sense of duty and tenacity from her grandfather.
Keqing, unlike the majority of Liyue, is a skeptic. She believes that humanity should cope with their issues, but that all changed when the Lord of Geo resigned, handing over his responsibilities to the Qixing. She got new respect for Rex Lapis after learning the enormity of his efforts to manage Liyue.
Source: Kleiner
She maintains Rex Lapis artifacts as part of her so-called "self-reflection," which is a ruse to disguise her newfound appreciation for Rex Lapis.
She was also skeptical of Visions, considering it both a challenge and an insult, and attempted to destroy it several times, all of which failed. She'd then discovered and appreciated the varied applications of her Vision.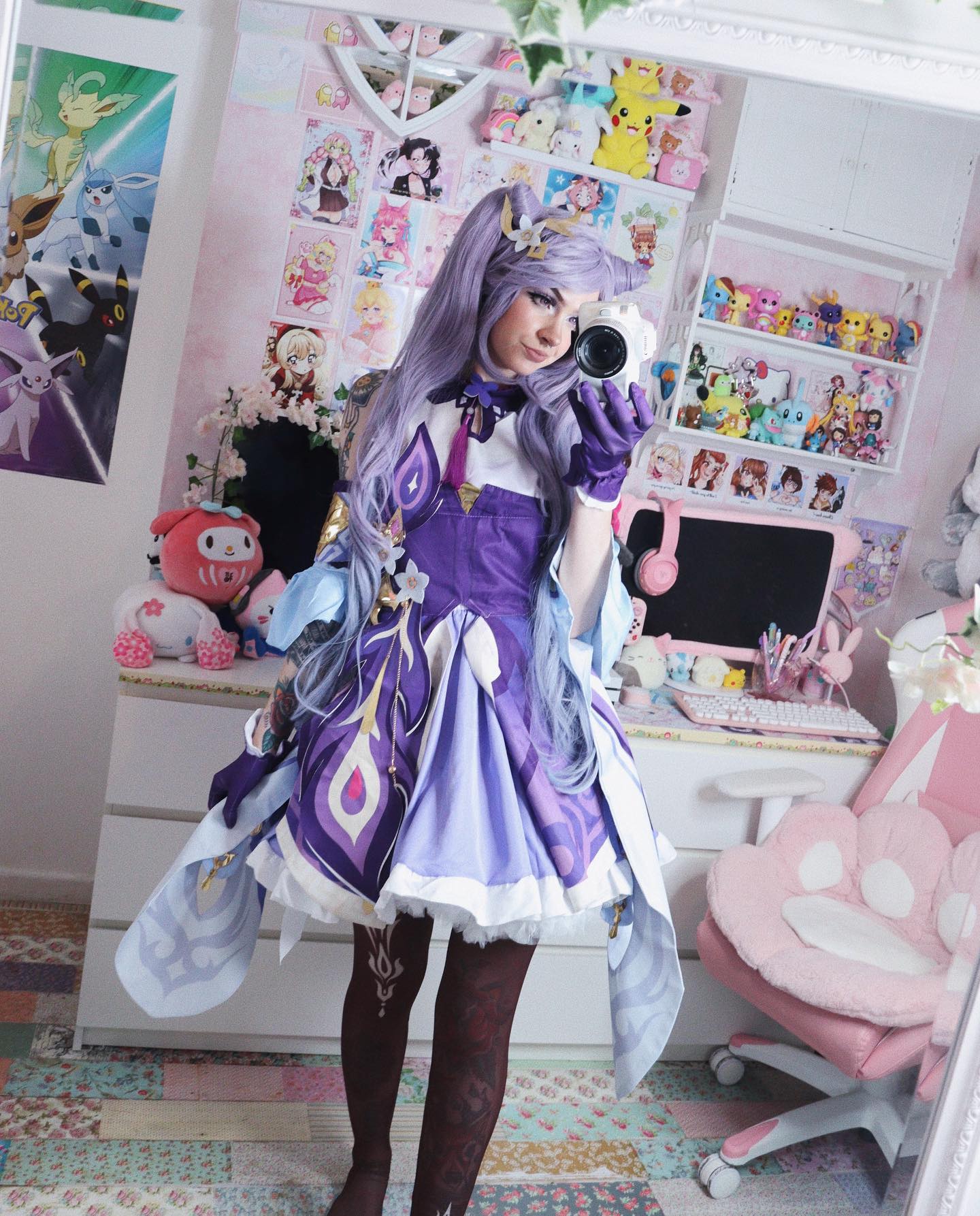 Collaborator: F.oxbaby
Keqing has a pale complexion and dark amethyst eyes with oval cat-like pupils and diamond-shaped iris patterns. Her light purple hair is pulled back into waist-length twin tails and capped with tiny odango-style buns that resemble cat ears. A little braid runs along the side of her bangs as well.
She is dressed in a pale lavender shirt with a high violet collar and a ruffled dark blue skirt, which she layers beneath a deep violet overcoat. Her coat's opening is characterized by a gold decoration with white flowers and purple and gold-accented feathers attached.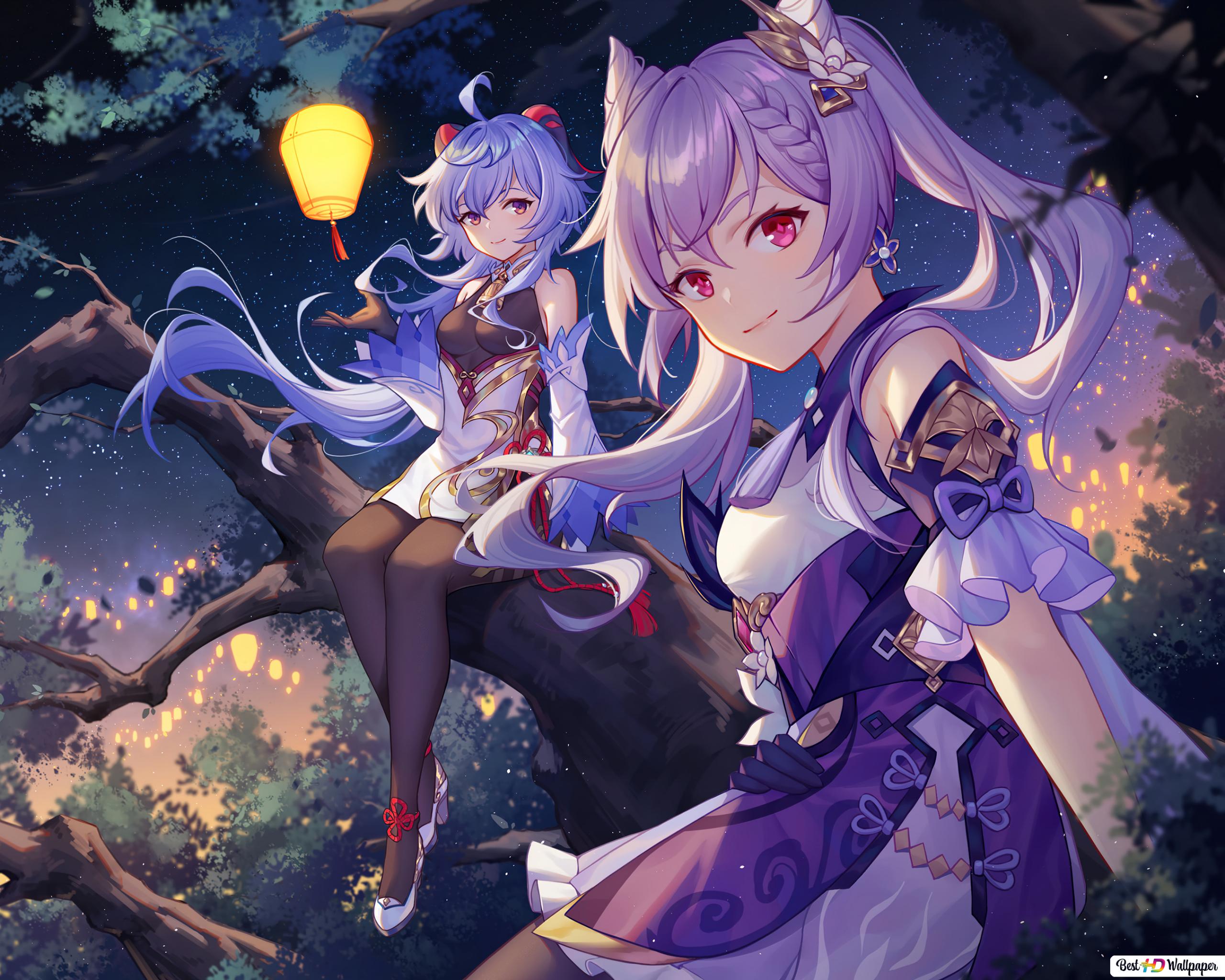 Source: BestHDWallpaper
The feather motif is similar to the ones on the drooping backs of her long sleeves. She also sports a golden hairpin, a tasseled collar, and lavender-trimmed black gloves. Piercing Thunderbolt, her costume, is characterized as a formidable-looking gown comprised of expensive fabrics.
Back to DIY Guides.