Best Cosplay Guide for Itachi Uchiha from Naruto
Dec 30,2021 | Jessica Sylvie
Ultimate Cosplay Guide for Itachi Uchiha from Naruto
You'll need the following items for Itachi Uchiha Cosplay.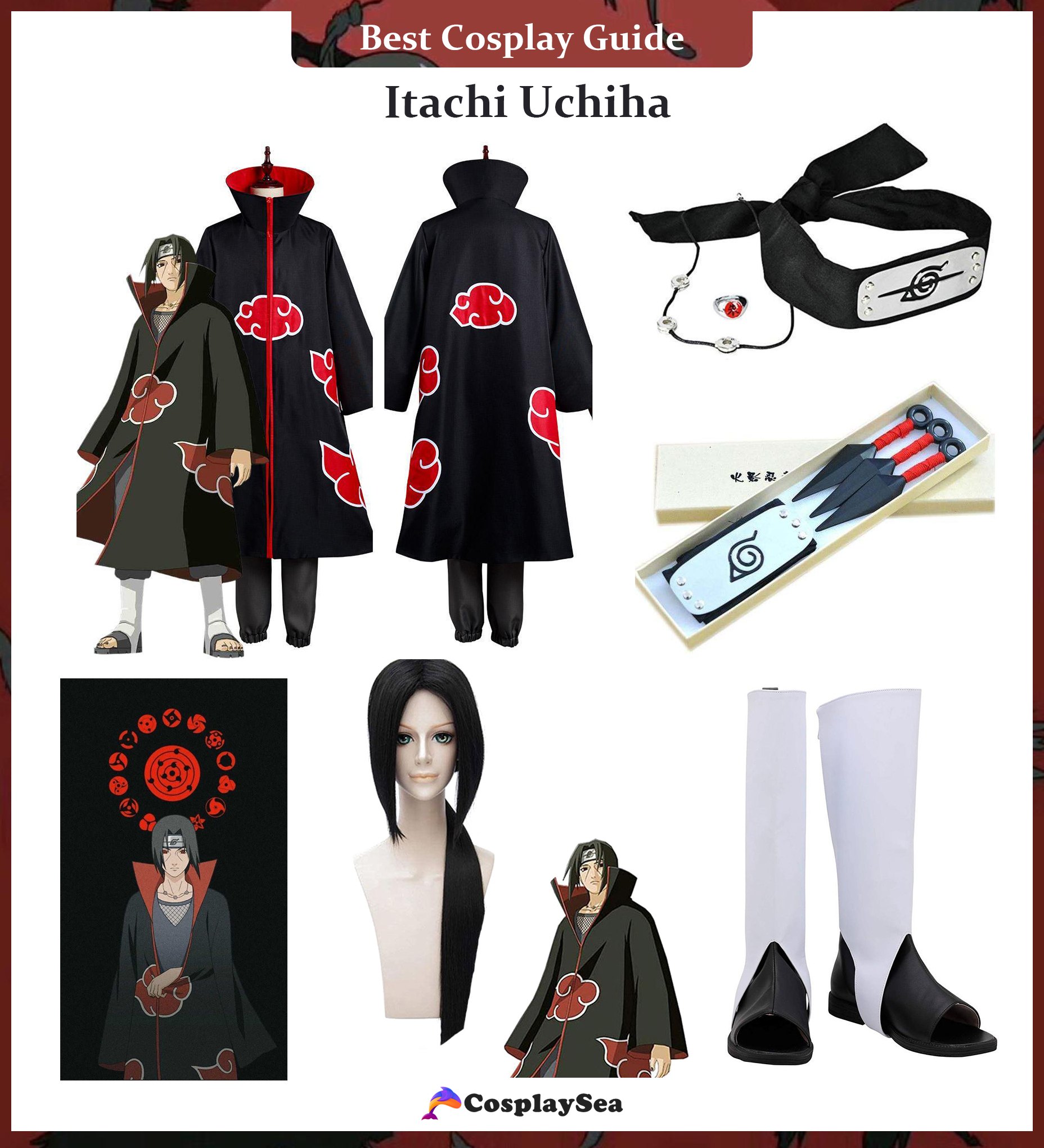 Itachi Uchiha is Sasuke's elder brother from the popular Naruto manga and anime series. He is responsible for nearly slaughtering the whole Uchiha ninja clan family.
Itachi's dramatic measure to avoid a revolt that would undoubtedly expand into the war motivated dubious reasons. Every excellent action narrative features a tough adversary vital to the primary plot and storyline.
Itachi's upbringing was marred by conflict as a scion of the famous Uchiha clan. Instead, he chose peace as the ultimate aim, no matter the cost. With this Itachi Uchiha costume guide, you may have the appearance of Sasuke Uchiha's elder brother.
At any comic-con or cosplay event, Cosplay Itachi Uchiha may dress up as the anti-villain Naruto series. The following elements are required.
Itachi Uchiha Cosplay Wigs

Itachi Uchiha Cosplay Costume

Itachi Uchiha Cosplay Shoes

Itachi Uchiha Cosplay Props

Ninja Props
Itachi Uchiha became the final target of his younger brother by wiping out his whole clan save for his little brother Sasuke. Even though the mysterious s-class ninja defended his brother and town, he became the Naruto Japanese manga series' anti-hero.
You will need special equipment to cosplay this sophisticated figure, such as an anime-style wig with a cloak and shoes similar to Itachi. To acquire the perfect fit, you may need to choose certain character costume components.
However, the remainder of the outfit may be completed with an average t-shirt, twill joggers, and black nail paint. Plastic Kunai Darts and an authentic Itachi Accessories Set should be used to complete the look.
The distinct chemistry between brothers Itachi and Sasuke Uchiha and the other characters in Naruto like as Kakashi Hatake, Naruto Uzumaki, Rock Lee, and Sakura Haruno, provide several chances for cosplay that would stand out at any comic-con or costume party.
Information About Itachi Uchiha
Source: wallpapers
Itachi Uchiha's importance in Naruto manga and anime series cannot be overstated. He has a huge following among manga enthusiasts, including the most difficult reviewers.
Itachi appears in the bulk of Naruto video games. His significant part was due to the distinctive development of his morally antagonistic persona. His early experiences exposed the physical and psychological tolls of conflict.
Unlike Sasuke, Itachi has continuously placed among the Top Ten in the Weekly Shonen Jump popularity polls, including a notable Top 5 result in the 2011 polls.
His well-choreographed battle sequences and talents in Naruto have frequently been regarded as the greatest in the series. According to IGN, Itachi Uchiha is the sixth most amazing Naruto character.
Back to DIY Guides.