Best Cosplay Guide for Hinata Hyuga from Naruto
Jan 04,2022 | Jessica Sylvie
Best Hinata Hyuga Cosplay Guide
You'll need the following items for Hinata Hyuga Cosplay.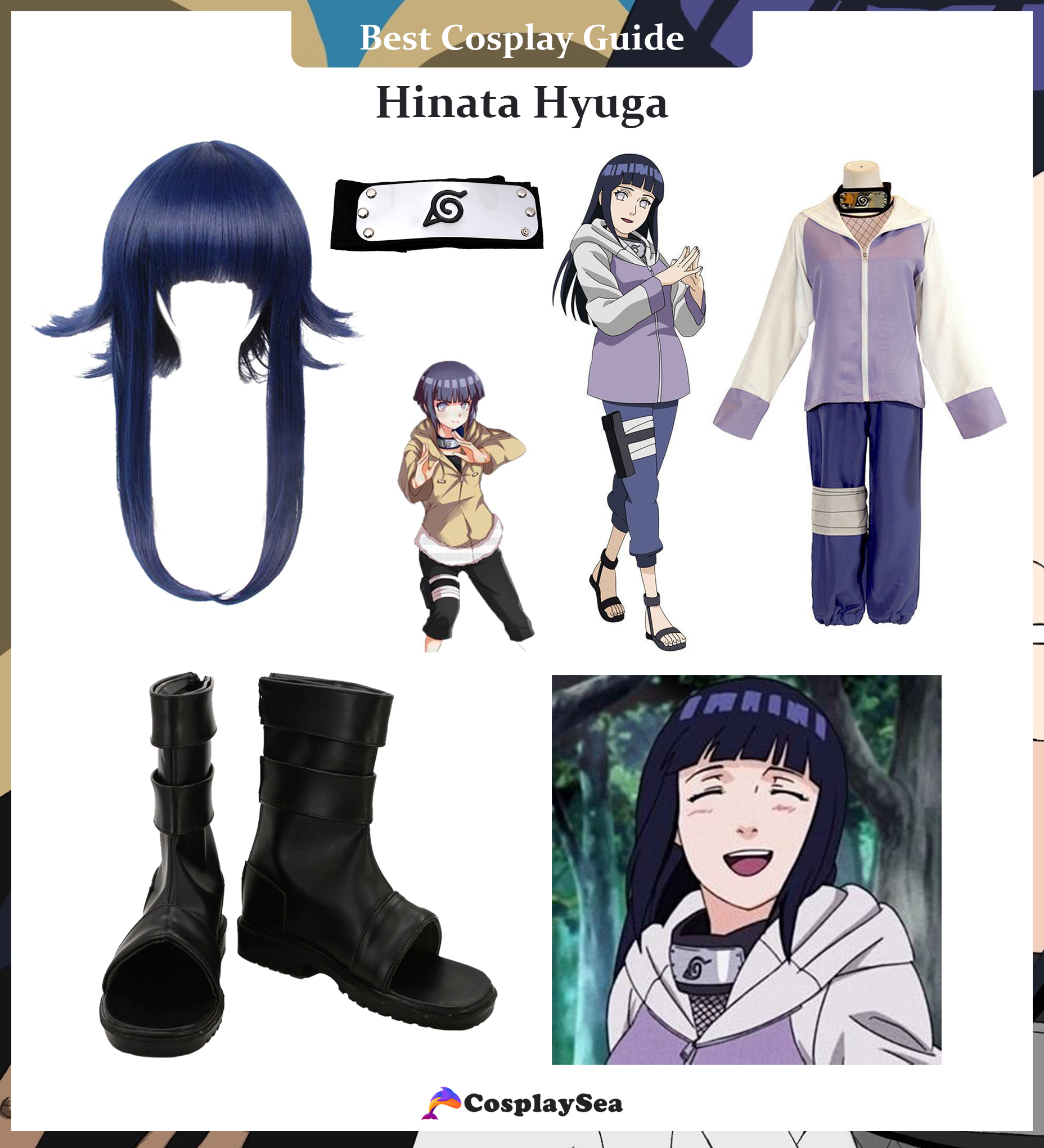 In the popular Japanese anime series Naruto, Hinata Hyuga is the eldest child of Hiashi Hyuga and is considered the heiress to the Hyuga clan.
Hinata's father knew from an early age that she wasn't made out for the high duties. When her sister, Hanabi, showed more skill, their father set up a battle between the two.
Being considerably more shy and compassionate, Hinata was unwilling to injure her sister and, therefore, lost, resulting in her disinheritance. Get the look of a Team 8 member with this Hinata Hyuga.
Not to be beaten thoroughly, Hinata graduates from Konoha's Academy and joins Team 8, where she not only develops herself but also meets Naruto Uzumaki, whom she would eventually marry. The following goods are required to cosplay the determined ninja Hinata Hyuga.
Hinata Hyuga Cosplay Costume

Hinata Hyuga Cosplay Wigs

Ninja Shoes

Ninja Headband
Hinata is a thin girl with a light complexion. Her most excellent noticeable characteristic as a Hyga is the Byakugan, which provides her with pale white eyes.
She maintains her dark blue hair in varying lengths at home: Part I, her hair is trimmed to a bowl-cut style, with chin-length pieces framing her face;
In Part II, her hair reaches her lower back, and the framing strands come shoulder-length. Her hair goes beyond her hips in The Last: Naruto the Movie. Sometimes she ties it into Boruto's hair, which had grown into a bobby when she attended the Academy.
While she was tiny for her age as a youngster, she grew taller than typical and had a voluptuous physique. Naruto and Toneri tsutsuki both comments on her beauty.
Information About Hinata Hyuga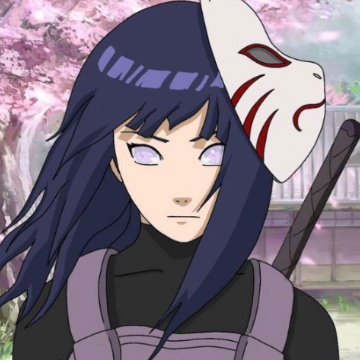 Source: widgetopia
Hiashi Hyga's oldest daughter is Hinata. Hinata was almost abducted when he was a boy by the Head Ninja of Kumogakure, visiting Konoha under the pretense of establishing a peace pact between their two villages. Hiashi assassinated him and saved Hinata, triggering the "Hyga Affair."
Hinata was raised to be the heiress of the Hyuga clan since Hiashi was the clan's leader, and her family anticipated great things from her. But, even at an early age, Hinata's father grew to feel that she was unsuitable for the position of heiress since she suffered under his grueling training routine.
He also believed that her shy demeanor stopped her from actually flourishing. When Hinata's younger sister Hanabi began to outperform her, Hiashi pondered Hinata's selection as heiress. Hinata and Hanabi were pitted against one other in the anime to see who would one day command the Hyga. Hinata was beaten, upsetting her father, since she was hesitant to injure Hanabi - a concern Hanabi did not share.
Hinata was then disinherited and sent to Kurenai Yhi's custody.
Three bullies targeted Hinata on her admission to Konoha's Academy because of her unique eyes. Despite not knowing her, Naruto jumped to her defense.
However, he was outnumbered and beaten unconscious, and the bullies ruined his red scarf. When he came to, Hinata thanked him for his assistance and returned his scarf to him, but he let her keep it. Hinata began watching Naruto from that point on. Naruto's desire for attention and his struggle to live up to the low expectations of others was evident to him.
Despite this, Naruto never gave up on himself or his desire to become Hokage. This impressed Hinata, and she began imitating Naruto, adopting his resolve to give up to get her father's favor. Hinata's increasing feelings for Naruto were observed by the Hyga's elders, who cautioned her to keep away from him.
Back to DIY Guides.