Best Cosplay Guide for Fat Thor
Dec 16,2021 | Jessica Sylvie
You'll need the following items for your Halloween Fat Thor Cosplay.

Best Cosplay Guide for Fat Thor
Behold the mightiest of warriors and the most deserving of all Asgardians. Well, not anymore. He may not be the same God of Thunder we once knew, but he retains his allure.
Thor is a well-known Marvel character played by Chris Hemsworth in the Marvel Cinematic Universe. Thor falls into a depression in the current film, Avengers: Endgame, and his body follow suit, resulting in a completely new option for cosplayers to dress up as the overweight version of him.
Thor is well renowned for his ability to conduct lightning and wielding the hammer, Mjolner. He is ordinarily quick-witted and short-tempered, yet he cares when it matters.
This time, though, Thor is more willing to sit back and allow the other Avengers to do the heavy lifting. For your next Halloween costume party, dress up as the mightiest of beer drinkers, Fat Thor. You'll need a Dark Brown Wig, Brown Beard, Men's Belly, Fat Thor Outfit, Men's Crocs, and Stormbreaker Axe to obtain Thor's appearance.
Thor became famous on the big screen after the first Thor film was released in 2011, followed by the Avengers feature in 2012. Throughout the years, he's had a few distinct looks in the Marvel cinematic world.
Cosplayers have many alternatives, from his silver Asgardian armor to his Thor Ragnarok combat outfit. Fat Thor's appearance is far more casual than his standard silver and crimson armor. You don't need heavy armor for this Halloween outfit.
All you need is a comfortable and cozy outfit. Fat Thor is ideal for cosplayers seeking a more relaxed superhero image.
You shouldn't stand alone, so why not enlist the help of some of the Avengers? Gather your crew as other characters like Iron Man, Black Widow, Captain America, The Hulk, or see if Valkyrie wants to join you. Don't forget to enter the Halloween Costume Contest if you believe your costumes are the finest!
Information About Fat Thor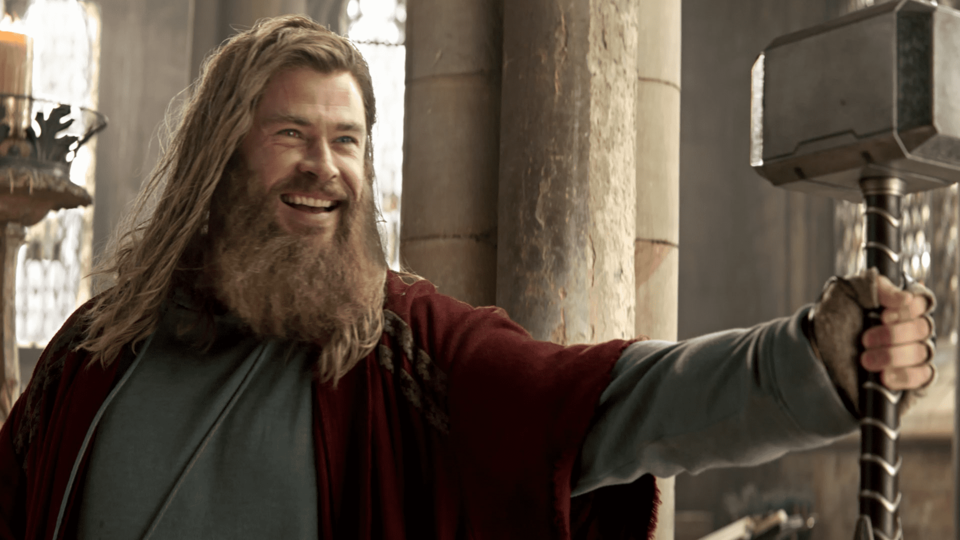 Source: Tom's Guide
Thor is a fictional character from the Marvel series, portrayed by Chris Hemsworth. He is the God of Thunder from Asgard, although he occasionally visits Earth to join the Avengers.
He can conduct electricity and can wield the massive hammer, Mjolner. He spends most of his time chasing his brother Loki, the God of Mischief, who seeks to dominate Asgard.
Thor succeeded his father as King of Asgard after his father died. Asgard, on the other hand, was destroyed by his sister Hella. He had to lead his people to a new location.
After battling Thanos, Thor lost half of his surviving people, including his brother Loki. Thor's defeat pushed him into a tailspin of self-loathing and binge drinking. He no longer felt worthy of guiding his people, and all he wanted to do was forget the decisions he had made.
Back to DIY Guides.