Best Cosplay Guide for Daenerys Targaryen
Feb 14,2022 | Jessica Sylvie
Best Daenerys Targaryen Cosplay Guide
You'll need the following items for Daenerys Targaryen's cosplay.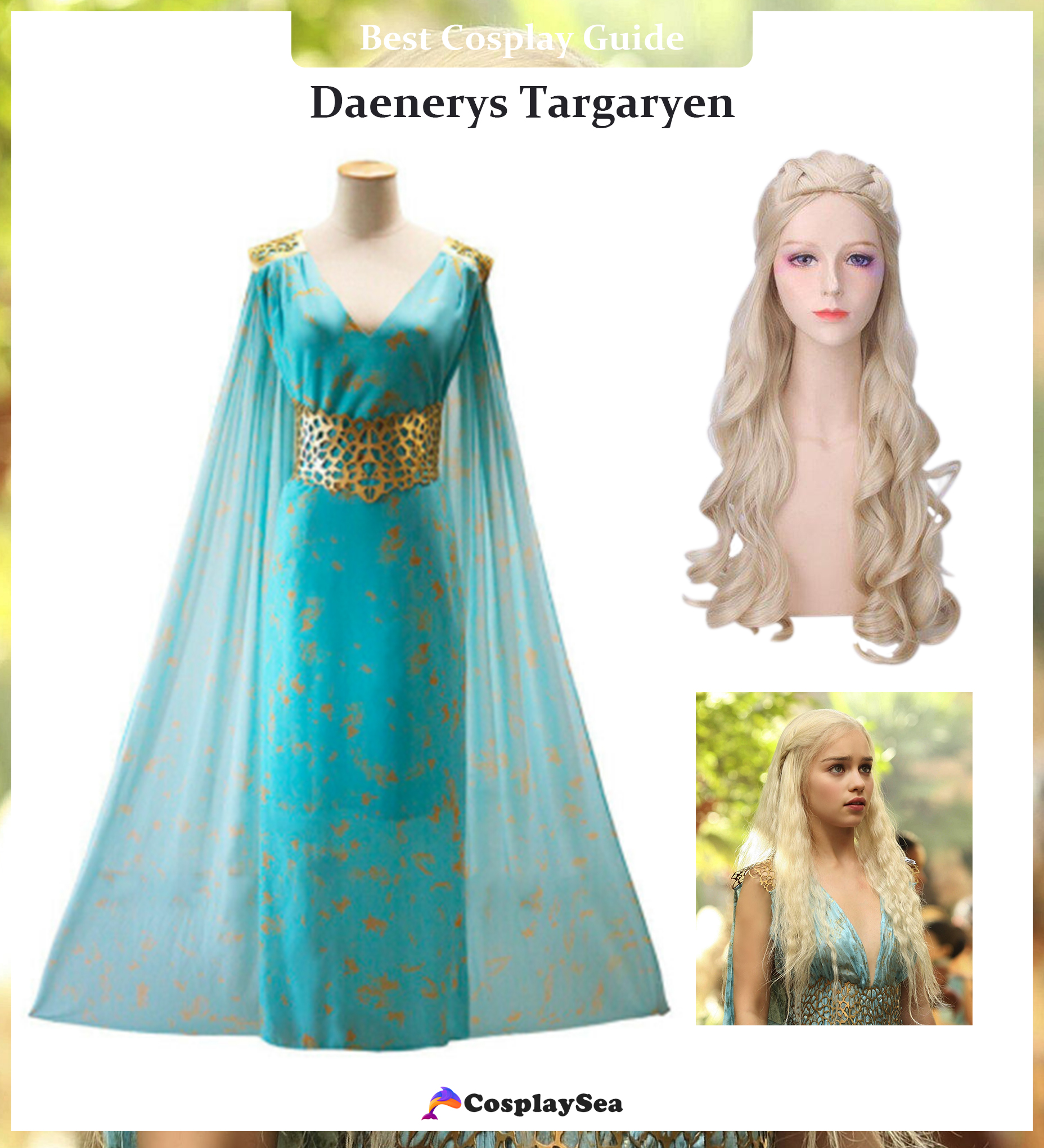 As Daenerys Targaryen, an essential character played by Emilia Clarke in the HBO television series Games of Thrones based on George R.R. Martin's best-selling novel, try to reclaim the Iron Throne.
As one of the last known members of House Targaryen and aunt to Jon Snow, Dany is building an army powerful enough to reclaim the kingdom.
By probably the most gorgeous Westerosi of them, Daenerys Targaryen is a bold choice for cosplay. Getting The Mother of Dragons' appearance will necessitate a portrayal of her nearly silver, waist-length hair.
Almost any Grecian-style dress in her characteristic Robin's egg blue will suffice to recreate her look. Cinch the waist of the skirt with a broad belt and add any necklace with a huge pendant to complete the outfit.
Source: Mira
Adding a few toy dragons to your attire will leave no mistake about your identity. The roster of characters, both dead and alive, is nearly limitless. Daenerys' trusted advisors, Tyrion Lannister, and Jorah Mormont are both members of the Stark and Lannister clans.
If you're performing a couple's cosplay, have your partner be Daenerys' sun and star, Khal Drogo. There is no incorrect way to express your affection for Game of Thrones with a program famed for outstanding characters.
More cosplay ideas may be seen in our featured images. As always, we appreciate your photographs!
Information About Daenerys Targaryen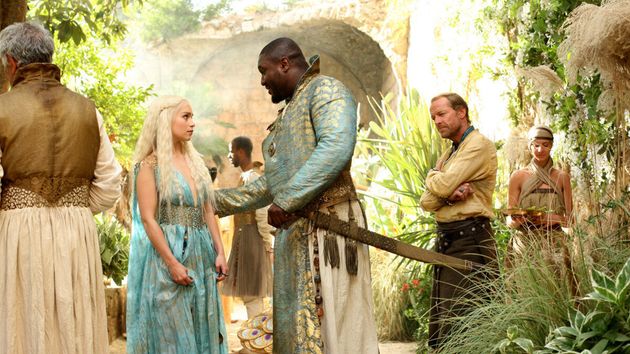 Source: Huffpost
Daenerys Targaryen, Stormborn, Breaker of Chains, and Mother of Dragons, to name a few of her titles, is a true-born queen. Daenerys spent more than half of her childhood in exile with her cruel elder brother Viserys, fearing King Robert Baratheon's assassins.
She begins the series modest and soft-spoken, sold to the highest bidder, a Dothraki horse lord, to fund an invading army for her brother to retake their kingdom.
Daenerys has grown into her own; she is a widow, a warrior, and, eventually, a ruling queen through blood and death.
She is a deadly foe yet a kind ruler who abolishes slavery after claiming the throne. She is no longer the terrified young woman she once was.
She is Khaleesi, and she leads a vast army armed with three full-grown dragons, preparing to return to her birthplace and the seat of her rightful kingdom, the coveted Iron Throne.
Back to DIY Guides.