Best Cosplay Guide for Arya Stark from GoT Season 8
Feb 08,2022 | Jessica Sylvie
Best Arya Stark Cosplay Guide
You'll need the following items for Arya Stark's cosplay.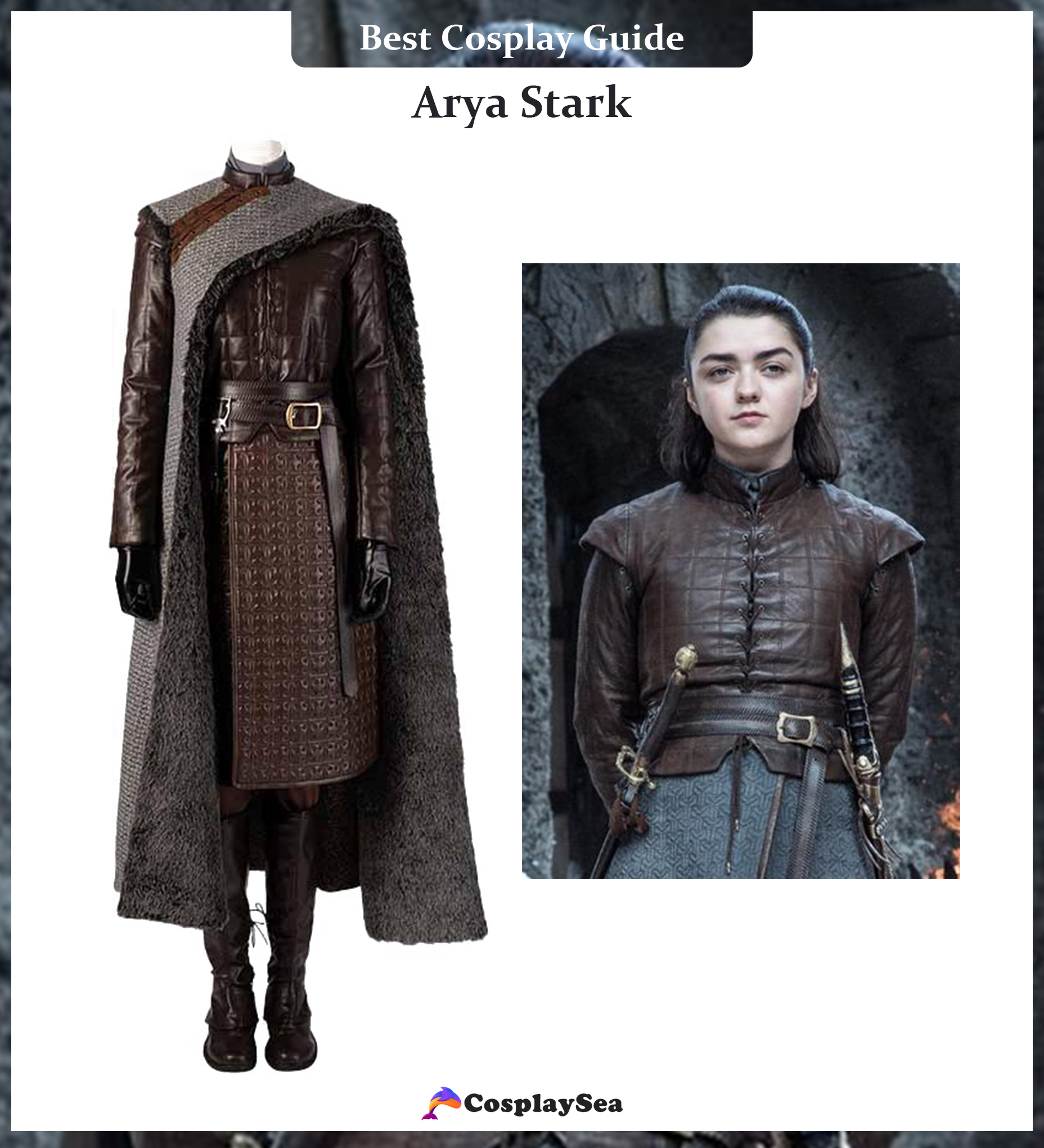 Halloween is quickly approaching, and for those who want to dress up in a costume that isn't thrown together at the last minute, now is the time to strategize and prepare.
While some may dress up as the terrifying character they can think of, others utilize Halloween as an opportunity to dress up as their heroes. Superheroes such as Superman, Batman, and Wonder Woman are characters.
Like Luke Skywalker, Jyn Erso, and Rey, ordinary individuals become heroes. Some are then twisted into bizarre heroes, like those in Westeros. In that vein, here's a concept for Arya Stark's outfit.
Source: Caterpillarowly
This is the entire set for Arya Stark's season 7 and 8 outfits. While it is not inexpensive, it has nearly everything you need to become No One. Cloak, Coat, Pants, Skirt, Belt, Scarf, and Gloves are included.
To complete the appearance, you'll need to add boots and weapons. And, of course, if you don't have long black hair, you'll need a wig.
Arya Stark may appear to be an unlikely hero. She's experienced much terrible luck throughout her life. She is, nonetheless, one of the most beloved characters in the Westerosi pantheon.
She's also one of the scariest since she can easily murder someone just by looking at them. Want to dress up as a lady who has turned into a twisted justice-serving superhero who is also one of Westeros' most horrific serial killers? Arya Stark covers every possible scenario.
Arya's attire grew more elaborate and detailed beginning in season 7. In fact, in both seasons 7 and 8, when she returned to Winterfell, she donned two different costumes that seemed identical in form but differed in hue. One wore a dark brown leather jacket with a grey skirt, while the other wore a black leather jacket.
If you pick one of those sets, you may find it easier to choose one of the sets below and add the necessary accessories such as the "Needle," "Catspaw," and so on. There are still various choices for customizing the costume.
Information About Arya Stark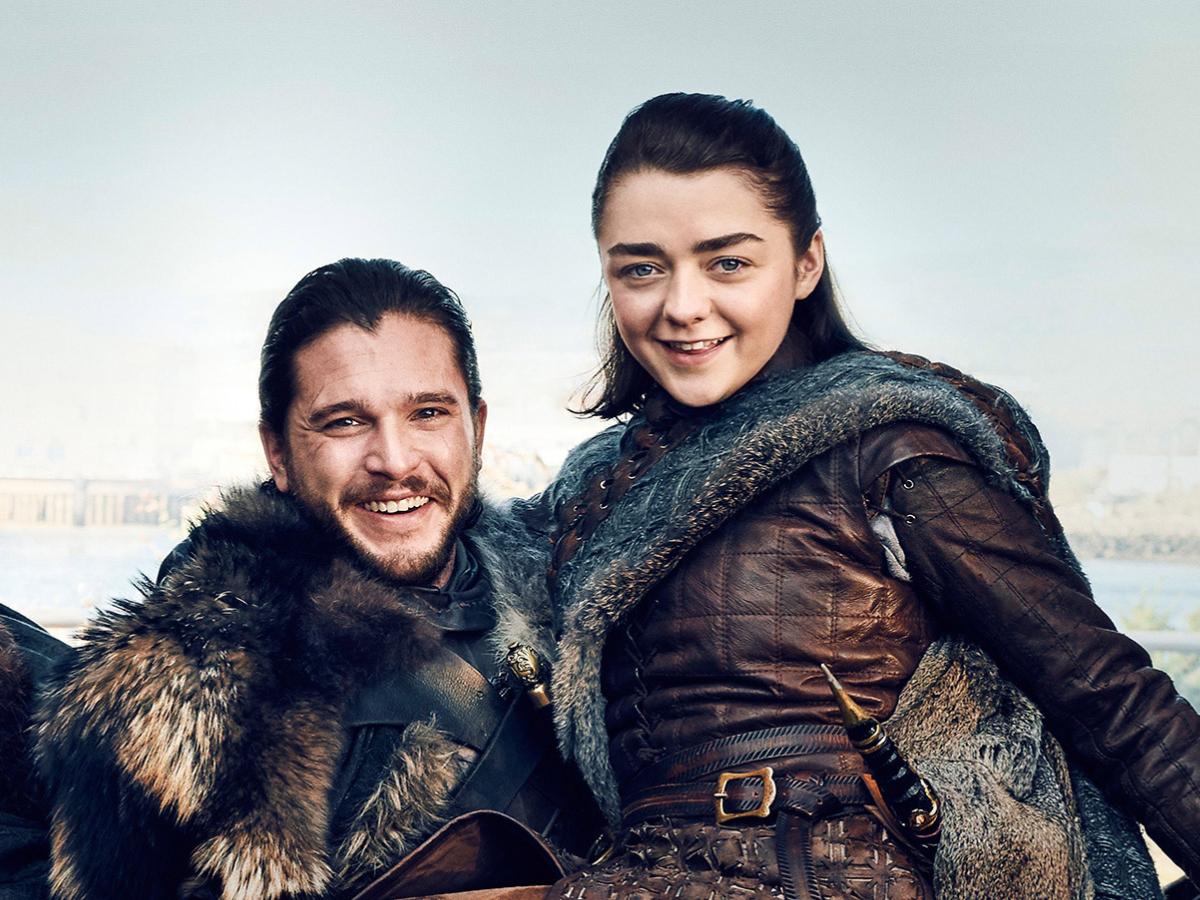 Source: pinkvilla
Princess Arya Stark is Lord Eddard Stark's third child and the second daughter of his marriage, Lady Catelyn Stark. She is the younger sister of Westeros' current rulers, Sansa, Queen of the North, and Brandon, King of the Andals and the First Men.
After narrowly escaping House Lannister's persecution of House Stark, Arya is trained as a Faceless Man in the House of Black and White in Braavos.
She will use her powers to revenge on her family. She exacts justice for the Red Wedding by exterminating the Frey male line upon coming to Westeros.
When Arya returns to Winterfell, she finds herself at odds with Sansa owing to her youth's naivety and apparent lack of support for their "half-brother," Jon Snow, King in the North.
However, their turbulent relationship is revealed to be the consequence of Petyr Baelish's manipulation. The two heal their sisterhood upon his execution for his crimes against House Stark.
Arya then plays a crucial part in the Great War, effectively ending the battle by her slaying of the Night King during the Battle of Winterfell.
Afterward, Arya goes south with Sandor Clegane to kill Cersei Lannister, not keen on returning to Winterfell. She comes to King's Landing just as Daenerys Targaryen is destroying it.
Sandor persuades Arya to renounce her pursuit of revenge. Arya attempts but fails to assist the smallfolk in surviving the fall of King's Landing. Following Daenerys' assassination to prevent more damage, Arya is a member of the grand council that chooses Westeros' destiny. Arya's younger brother Bran is elected as king.
Back to DIY Guides.