Best Cosplay Guide for Albedo from Genshin Impact
Feb 22,2022 | Jessica Sylvie
Best Albedo Cosplay Guide
You'll need the following items for Albedo's cosplay.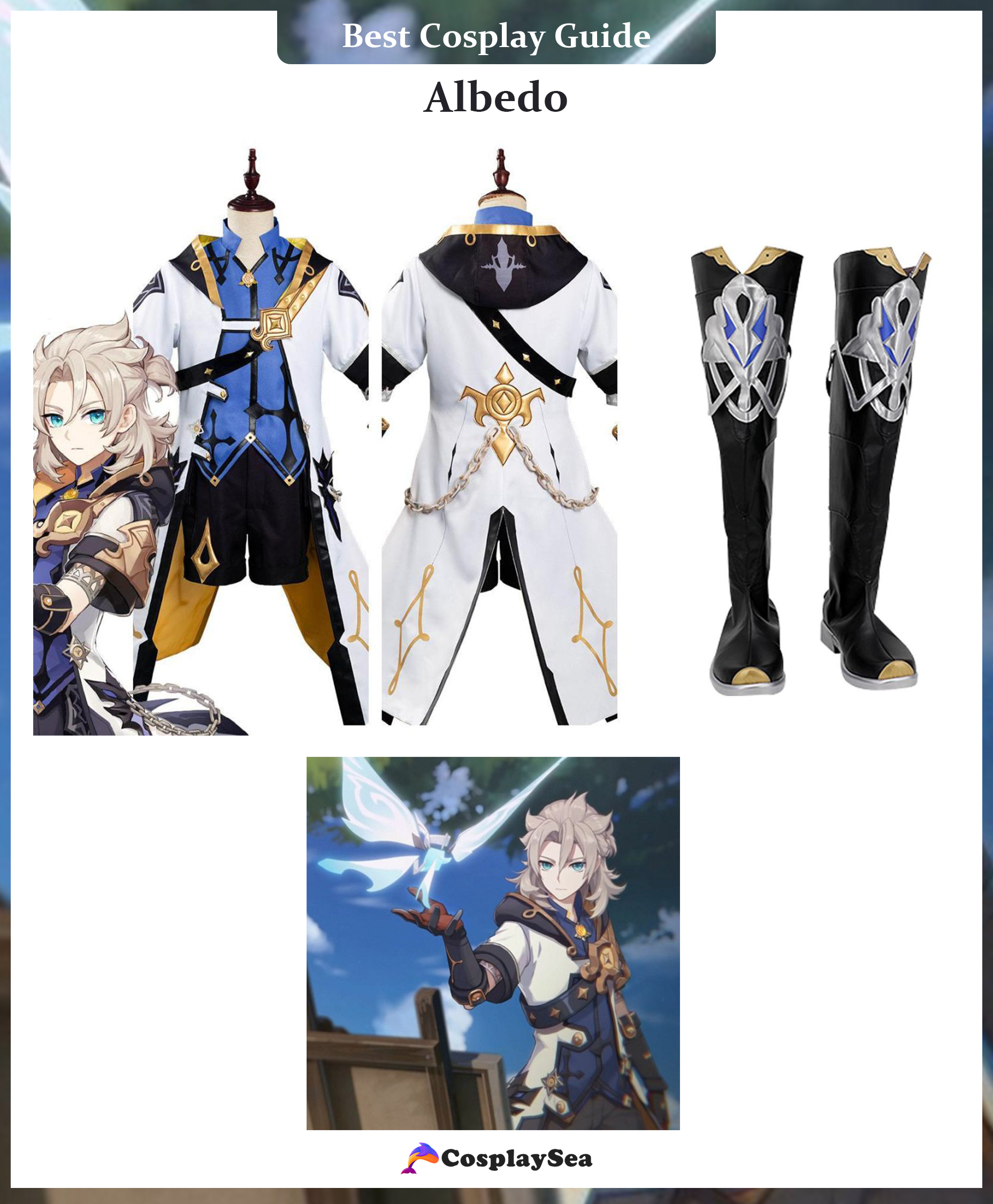 Albedo, who rose to prominence for his alchemical abilities, is a recluse who spends most of his time in Dragonspine and has a solid cold tolerance. He dislikes most social engagements and finds them stressful.
Therefore, he only visits Mondstadt to meet up with his fellow alchemists or other acquaintances. He prefers to be among youngsters, particularly Klee, whom he regards as a younger sister. Klee, for his part, regards him as an elder brother figure.
He investigates the things that spark his attention, and once the surface is gone, either by learning its reality or otherwise, he loses all interest, leaving him with a bittersweet experience in his thoughts.
Albedo is a talented artist in addition to his alchemical prowess. He first gained the gift to aid with his research, but it is now relaxing for him. He is Xingqiu's artist, and he thinks he's a terrific author.
Source: Neoma
Despite his pleasant exterior, the residents of Mondstadt know nothing about his personal life, and he is especially guarded about it towards them.
The Traveler does not mind sharing most of his secrets with them since he feels connected with them. They are both not from Teyvat.
He is an artificial lifeform, and the Traveler is a guest from another planet. He feels dangerous because of his understanding of Khemia's Art.
Albedo is a young man with beautiful teal eyes, three spots in his iris, and light skin. He has ashy light brown hair below his shoulders and is tied back in a braided half ponytail. On his neck, there is a gold diamond marking.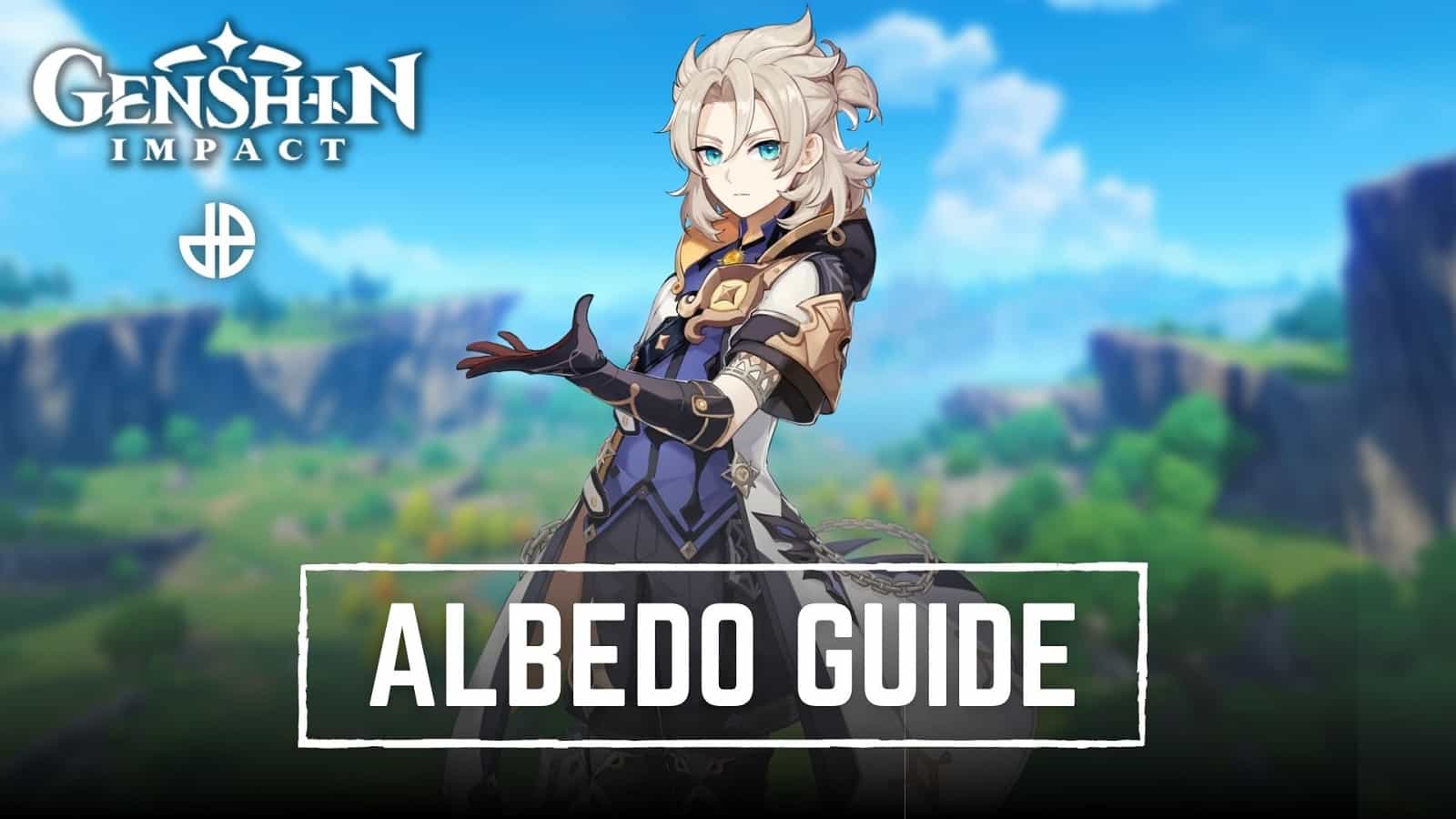 Source: Dexerto
Albedo is dressed in a long white coat, short sleeves, and a black hood. He wears an indigo shirt and black shorts underneath and embellished thigh-high black boots with silver embellishments and long black gloves.
He wears his Vision just below his shirt collar. His attire, Newmoon Starlight, is characterized as the alchemist's uniform of the Knights of Favonius.
The diamond marking on his neck is a product of his development as a synthetic human; whereas natural life flows outwards to create the source, artificial life necessitates an external head that drips and distributes out in all directions;
When the source is sealed, it leaves a marking. Most people don't see this marking, which his imposters — Primordial Albedo and Fellflower — lack.
Back to DIY Guides.